Two DePauw Professors Join in Collaborative Travel Seminar to Guatemalan, Mexican and US Borders
June 28, 2016
Two members of the DePauw University faculty -- Rebecca Alexander, assistant professor of education studies, and Glen Kuecker, professor of history -- have completed a two-week travel seminar that visited the Mexican-Guatemalan and Mexican- Guatemalan borders. They were among a team of seven educators from DePauw and four other colleges (Earlham, Hope, Kalamazoo and Kenyon) as part of a Great Lakes College Association Collaboration Initiative Grant examining the intersections between borders/migration and social science theory about borders, identities, and experiential learning.
The program, "Transformative Education in the U.S.-Mexico Borderlands and Beyond, Experiential Learning for the 21st Century," is designed for GLCA participants to collaborate in examining the rapidly changing dynamics of international borders and the exercise of critical, experiential pedagogy in these contested border spaces using the Earlham College Border Studies Program as an experimental model for investigation. One goal is to further develop faculty's analysis of the social, economic, cultural, and political challenges of migration and borders in the 21st Century and thereby enrich course lectures and content. The other major goal is to enhance the faculty's capacity to employ critical, experiential pedagogy at their home campuses and surrounding communities.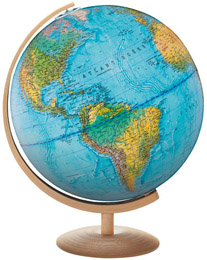 The project includes participants from the five aforementioned institutions and represents a range of disciplines. The travel seminar took place June 13-26 during which time participants visited Tucson, Nogales (Arizona and Mexico), Guatemala City, Quetzaltenango, Guatemala, and Tapachula, Mexico. The trip was structured around a framework of pre-readings, on-site seminar, and follow up collaboration. Success will be measured by sharing analysis, new pedagogical approaches in GLCA classrooms, in creating shared resources, and in some cases teaching similar classes at different schools at the same time with students and faculty working collaboratively across campuses.
In her classes, Professor Alexander explores questions of identities, marginalization, borders, and the ways people organize to build alternative worlds.
Professor Kuecker is a co-leader of the grant with Patricia Lamson, director of international programs at Earlham College. He also serves on the Border Studies Program's advisory board.
Learn more about the program here.
Back