Olympic Bid of Noah Droddy '13 Makes Him an "Internet Sensation"
July 7, 2016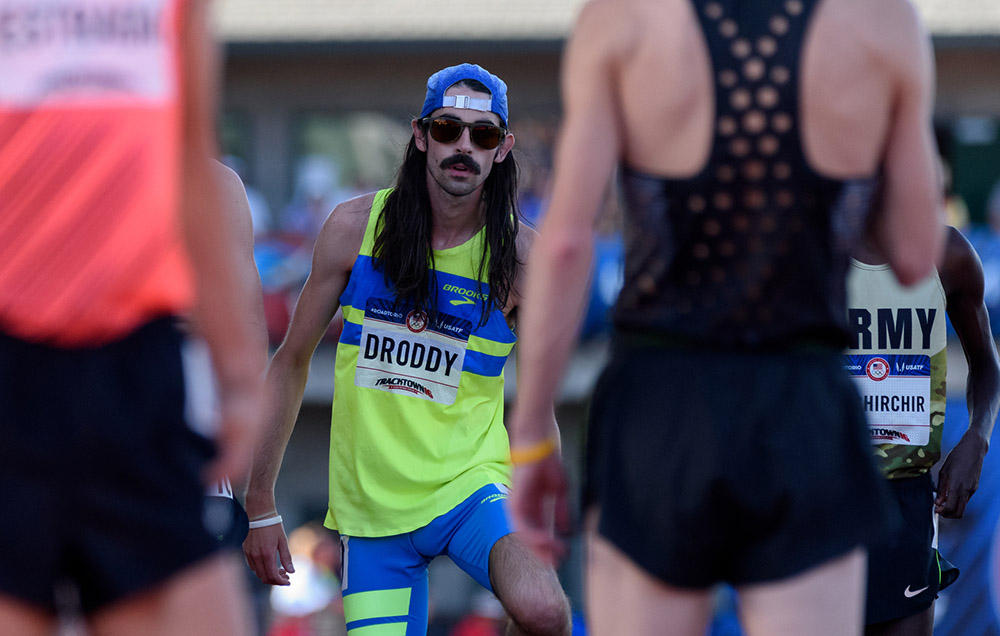 "One year ago, Noah Droddy was planning to attend the Olympic trials as a spectator," notes Runner's World of the 2013 DePauw University graduate. "But with a new coach and even longer hair, he qualified -- and became an internet sensation." (top photo by Dave Albo)
Kit Fox writes of how, during NBC's live coverage of the July 1 10,000m finals, "Droddy looks directly into the camera, wearing sepia-tinted sunglasses, a backwards blue hat, a black mustache, and the facial expression of someone about to ask, 'Hey, man, could you pass me a beer?'"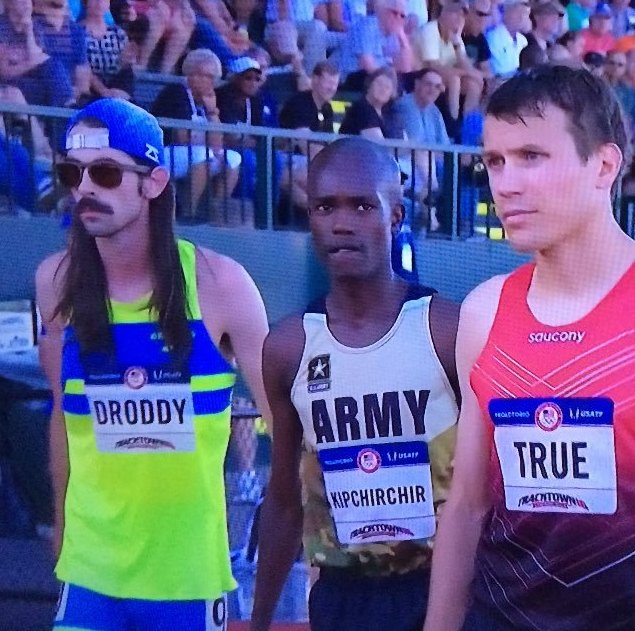 Droddy's unique appearance generated huge social media buzz (a number of tweets are embedded in the article). "Mostly people just wanted to know: Who the heck was this dude, and how did he crash the deepest American 10,000-meter field in the past four years?," Fox asks.
Droddy, who did not qualify for the Olympics, admits, "I think people see me and think, 'That's not another robot runner. That's a guy that doesn't take himself too seriously. They think, 'This guy is not some mutant. He is a normal guy.' And I think I am a normal guy outside of running. I think people can relate to it. It's how I feel comfortable."
As Runner's World notes, "But Droddy's story is better than
Twitter jokes and spectators' comments about his grooming habits." It details his path to the Olympic trials, pointing out that "Droddy ran in college for Division III DePauw University in his native Indiana. He was the captain of his track team and one of its strongest runners."
Read the full story here. There's another piece in the Indianapolis Star.
A communication major at DePauw, Noah Droddy set the school record in the 10,000 meters in April 2013 and earned all-America honors in cross country in both 2011 and 2012.
Source: Runner's World
Back