Madison Beatty '13 Awarded Woodrow Wilson Indiana Teaching Fellowship
July 12, 2016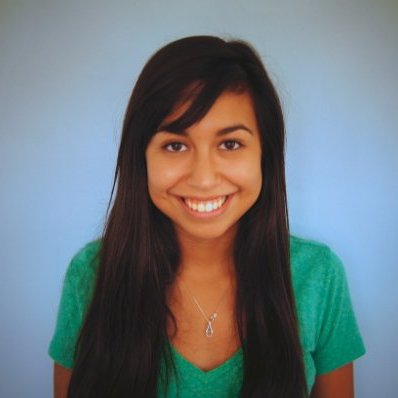 Madison (Gallegos) Beatty, a 2013 graduate of DePauw University, is one of 43 Indiana Teaching Fellows for 2016 named by the Woodrow Wilson National Fellowship Foundation.
The highly competitive program recruits both recent graduates and career changers with strong backgrounds in science, technology, engineering, and math -- the STEM fields -- and prepares them specifically to teach in high-need secondary schools.
Each Fellow receives $32,000 to complete a specially designed, cutting-edge master's degree program based on a year-long classroom experience. In return, Fellows commit to teach for three years in the urban and rural Indiana schools that most need strong STEM teachers. Throughout the three-year commitment, Fellows receive ongoing support and mentoring.
"Woodrow Wilson Teaching Fellows are the future of teaching in Indiana, and we are proud to welcome these 43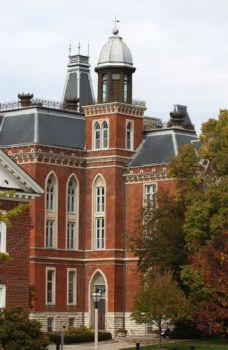 teachers into this important effort," says Woodrow Wilson President Arthur Levine. "Across the nation, states are using the Woodrow Wilson Teaching Fellowship to transform their teacher education programs to meet the needs of the 21st-century classroom. That work, and that model, began in Indiana."
This is the eighth year of the program, which the Woodrow Wilson Foundation administers through the generous financial support of Lilly Endowment Inc., and the Indiana STEM Teacher Recruitment Fund Grant program. Indiana is one of five states that has offered the Woodrow Wilson Teaching Fellowship, along with Georgia, Michigan, New Jersey, and Ohio.
Beatty was an earth sciences major at DePauw, with minors in physics and Spanish. She spent the summer of 2012 conducting geophysics research in New Mexico and recently served as lead naturalist at Dunes Learning Center in Chesterton, Indiana.
Learn more here.
Back