Sophomore Terrance Mills Helps Determine Recipients of Chicago's Peace Grants
July 25, 2016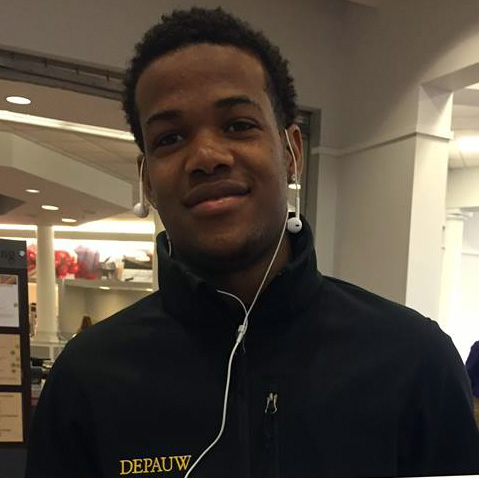 Terrance D. Mills Jr., who will be a sophomore at DePauw University this fall, is a member of Chicago's Youth Advisory Council, which has selected recipients of 2016 Peace Grants. Announced today by Mayor Rahm Emanuel and Emerson Collective, the grants -- totaling nearly $350,000 -- were awarded to 23 community-based organizations with initiatives designed to decrease violence and promote peace in communities across the City of Chicago. The monies support ideas conceived by youth and for youth.
Mills is quoted in today's news release (which identifies him as a DePauw student), stating, "Having a role in the Peace Grant program is important to me not only because many of these projects will benefit the neighborhood I grew up in, but also because I know that all of these projects will allow youth just like me from around the city to make a difference. The projects I believe will be most beneficial are those that bridge positive relationships between youth and community leaders-including police officers-because this will help youth have more confidence in the very people who are responsible for keeping them safe."
The announcement notes, "To ensure that grants would have widespread impact, Emerson Collective assembled the Youth Advisory Council, comprised of six college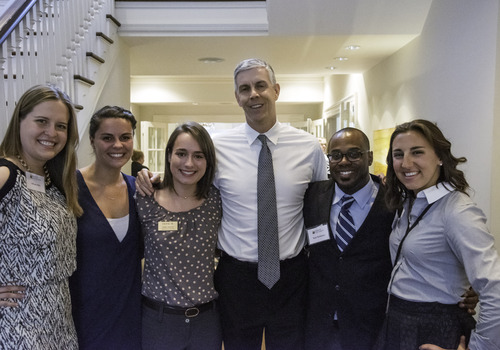 students from across Chicago who know local dynamics and would recognize projects that would benefit their peers."
"The best way to improve our communities is undoubtedly an investment in our youth," adds Arne Duncan, a managing partner at Emerson Collective and former U.S. Secretary of Education, who came to DePauw to deliver an Ubben Lecture on April 21. "The Peace Grants program started as a fully youth-driven process, empowering young people to enact concepts and programs that will benefit their peers, while at the same time contributing to a peaceful summer and teaching them important lessons that can be learned only outside of the classroom."
Access the complete text at the website of Chicago's WLS-TV.
Back