Idea of Haley Altman '02 Leads to Doxly Inc.
July 26, 2016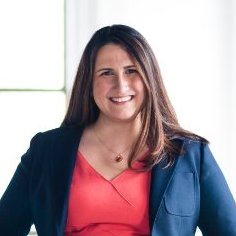 "For attorneys handling the paperwork for big-dollar deals, there are few things worse than getting to the 11th hour and discovering a missing signature," reports the Indianapolis Business Journal. "That's what happened to former Ice Miller attorney Haley Altman on a $35 million private-equity transaction a few years ago. The experience ignited an idea that grew into a new company called Doxly Inc. The startup is the third one to sprout at Indianapolis venture studio High Alpha."
Jared Council writes, "Haley, a DePauw University graduate, said she first discussed her legal-tech idea with High Alpha last August ... Doxly sells transaction-management software aimed at law firms, which can use it to manage real estate, mergers and acquisitions, and other deals that frequently involve hundreds of pages, numerous people and several key signatures."

Read more at IBJ.com.
Haley (Carney) Altman is a 2002 graduate of DePauw, where she majored in chemistry and political science. She was a Science Research Fellow and a member of the women's swimming and diving team. Altman earned a J.D. the Indiana University School of Law - Indianapolis.
Source: Indianapolis Business Journal
Back