Mary Bretscher & Rex Call Retire with 75 Years of Combined Service and "A Love of DePauw Athletics"
July 28, 2016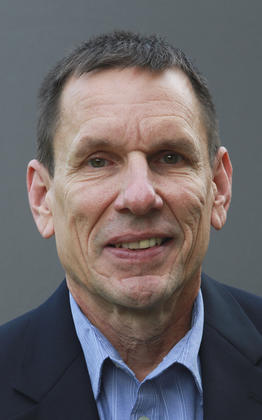 "Rex Call and Mary Bretscher have several things in common," notes the Banner-Graphic. "Besides living across the street from each other in Greencastle, they both share a love for DePauw University athletics and have been a big part of its success for several decades.Now, they share another item as they are both officially retired from the university."
Joey Bennett writes, "Call joined the DePauw faculty in 1980, departing to do graduate work at the University of Pittsburgh before returning four years later. He has served as director of sports medicine and taught in the kinesiology department with the rank of associate professor. Bretscher came to DePauw in August 1974 after earning a bachelor's degree in physical education from Western Michigan. In 1978, she obtained a master's degree in physical education from Indiana. She started the DePauw women's swimming and diving program in 1974 and built it into a regular participant at the national championships."
Call tells the newspaper that he covets the many relationships he's built at DePauw. "We have had a number of students to go on to become doctors, physical therapists, physical trainers and physician assistants," he saya. "We have former students in every major professional sports league. I'm really proud of that, along with the many other athletic training staff members I mentored and had the privilege of working with over the years."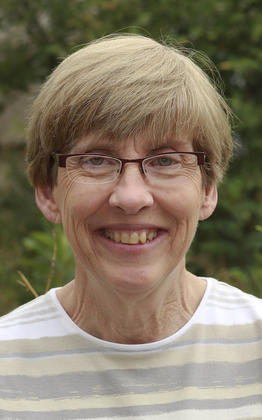 Bretscher describes building the women's swimming program from scratch at the pool in Bowman Gym, which was, in her words, "basically a bathtub." She states, "I am proud of the number of post-graduate scholarship winners who came out of my program. That speaks highly to the fact that they were great athletes who were also great students."
Bretscher adds, "I would like to think I kept the whole total picture in mind, and they were here to go to school first. What they were going to do when they graduated was more important than how swimming went. I told them 'you are a person before you are a swimmer'."
You'll find the complete text at the Greencastle newspaper's website.
Back