Prof. Nicole Hallett '03 Joins Faculty of University at Buffalo School of Law
July 30, 2016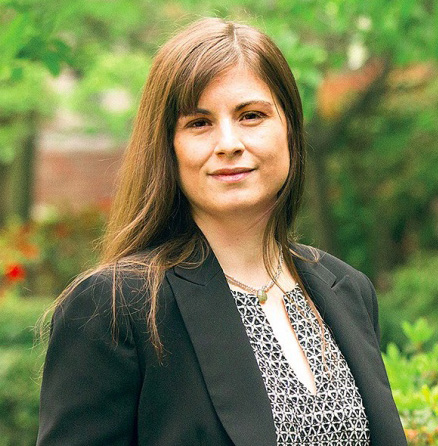 Nicole Hallett, a 2003 graduate of DePauw University, is joining the faculty of the University at Buffalo School of Law (the State University of New York's only law school) and will establish the Community Justice Clinic. "The clinic will reach out to low-income and immigrant communities in Western New York, seeking to identify cases in the areas of workers' rights, consumer rights, immigration and civil rights," notes the university.
Hallett comes from Yale Law School, "where she co-taught the Worker and Immigrant Rights Advocacy Clinic. A graduate of Yale Law School herself, Hallett also previously taught in the Community Development and Economic Justice Clinic at NYU School of Law. Her undergraduate work was at DePauw University, where she studied philosophy and English literature, and she also earned a master's degree in refugee studies from the University of Oxford in the United Kingdom," the announcement adds.
Hallett says the Community Justice Clinic is "really grounded
in the needs of underserved communities. We'll work with community organizations to identify these issues and we'll take on cases that come out of those conversations."


According to UB, "Students will work on cases under Hallett's supervision. It's an experiential educational model that is gaining in importance at UB and other law schools as educators press to give students the tools they'll need to succeed in the legal profession. 'The idea,' she says, 'is that at the end of the year, students have the practical skills they need to be practicing lawyers."
Read more here.
Hallett was the recipient of a 2010 Skadden Public Interest Fellowship. At DePauw she was was a Truman Scholar, Luce Scholar and Rector Scholar and graduated summa cum laude.
Back