NY Times: Novel by Prof. Lili Wright is "Salty-Sweet, Refreshing and More Powerful Than You Think"
July 31, 2016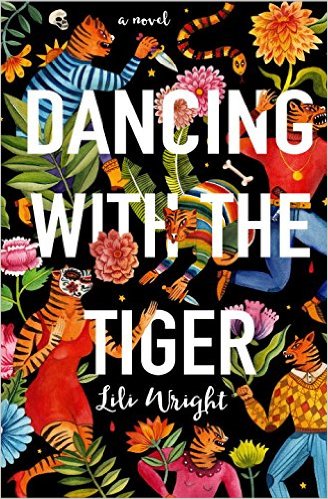 "In her energetic debut novel, the sprawling literary thriller Dancing with the Tiger, Lili Wright straddles borders and genres," opines Tayari Jones in a New York Times book review. Wright is a professor of English at DePauw University; her book was released earlier this month.
Asserting that it has "everything you could want in a summer caper," Jones adds, "But Dancing with the Tiger has literary ambitions as well. It strives to comment on grief, love, citizenship, the human spirit, the impulse to wear a mask (whether literal, as here, or metaphorical) and a host of other elevated themes. Quite often, it hits its marks."

Jones is a novelist whose most recent book is Silver Sparrow. She says Tiger's "chorus of the many voices of Oaxaca -- expats, tourists and locals alike -- creates a siren song that keeps you turning the pages. This novel has much in common with Anna's favorite drink, the margarita, said to be the brainchild of an American Mexiphile: It's salty-sweet, refreshing and more powerful than you think."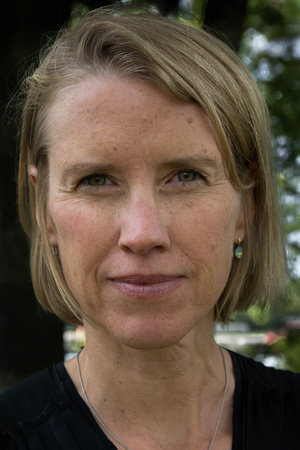 Access the complete review -- "Death Masks and Smuggled Artifacts in a Mexican-Set Thriller" -- at the newspaper's website.
Other recent reviews of Dancing with the Tiger include those by Outside and the Washington Post. The book is also on a National Geographic list of "12 Travel Books to Read Before Summer Is Over."
Elizabeth D. "Lili" Wright joined the DePauw faculty in 1999. Her work has appeared in the New York Times, Esquire, Newsweek, the Chicago Tribune and the Baltimore Sun. She previously authored the autobiographical Learning to Float: The Journey of a Woman, a Dog, and Just Enough Men (2002).
Source: New York Times
Back