TV News Helps Perpetuate "Mean World Syndrome," Says Prof. Jeff McCall '76
August 1, 2016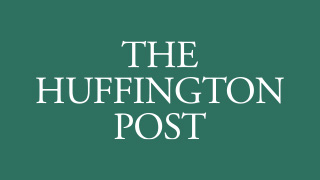 "Anyone who thinks the world is a mean, dangerous place, may simply be watching too much television news and the solution could be as simple as reading more newspapers," writes Ehab Al Shihabi for the Huffington Post. He is an adviser to the director general at Al Jazeera Media Network and an Edward R. Murrow Center Senior Fellow at The Fletcher School of Law and Diplomacy and points to reports that show violence in America, and the world, has actually declined dramatically.
The column notes, "The problem of portraying the world as dangerous and violent is particularly acute with television, which focuses on a few big stories at a time, says DePauw University Professor of Communication Jeffrey McCall, author of Viewer Discretion Advised: Taking Control of Mass Media Influences. Television is a medium that is emotional in nature and it is nearly impossible for reporters to place violence in its proper context during 90-second segments, he says.
Even if reporters are aware that the long-term trend is toward less violence, they are always on the alert for a possible reversal of that trend, especially close to home."
Dr. McCall states, "The live nature of television forces stories onto the air before proper context and background can be established. Sensational video makes it impossible for a shocked viewer to understand any one criminal or terrorist event in relationship to the bigger picture."
McCall, a former journalist and 1976 graduate of DePauw, adds, "Newspaper outlets do a much better job of providing a picture of reality than television. People who get most of their news from television are more likely to think their community and the world as a whole are more dangerous than what they really are. Media analysts refer to this as the 'mean world syndrome.'"
The DePauw professor tells the Post, "Media consumers should be encouraged to get news from multiple sources and to get some of their news from non-video sources. Societal leaders should advocate for more media literacy in schools -- elementary through college -- to create media consumers who can put news coverage into perspective and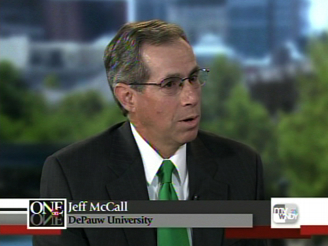 not simply absorb all reporting at face value."
The complete essay can be found here.
Jeff McCall returned to his alma mater to teach in 1995. He also serves as adviser to the award-winning student radio station, WGRE.
The media studies professor is regularly cited in news stories. He was quoted in a July 22 Associated Press article which was widely distributed and was quoted by Variety. Professor McCall's recent column on the media consumption habits of Americans was carried in a number of American newspapers. Read more here.
Source: Huffington Post
Back