"Dream Job" Brings Travis Linneweber to DePauw as Associate VP
August 5, 2016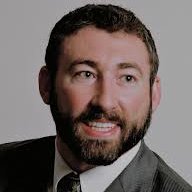 "I was offered a job in Greencastle to work for DePauw University," Travis Linneweber tells Indiana's Washington Times Herald. Linneweber has been appointed associate vice president for finance and administration at DePauw and, as the newspaper reports, is dropping his candidacy for an a seat on the Daviess County Council.
"This was my dream job and I just couldn't pass this up," Linneweber says. "It is bittersweet because I have really enjoyed meeting the people in this community during my run for council. The run for office has been a great experience and I wish I could finish. I made this choice for our family and future."
Linneweber, who holds a degree in finance from Indiana University's Kelley School of Business and an M.B.A. from Pepperdine's
Grazadio School of Business, begins working at DePauw on August 15. Currently a consultant at Benefits 7, he's previously worked for a higher education financial advisor and spent eight years at JPMorgan Chase.
Access the article at the newspaper's website.
Back