America Needs a Functional Congress, Opines Veteran Statesman Lee Hamilton '52
August 7, 2016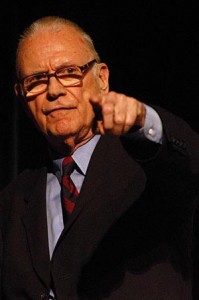 "We've had a functional Congress before," states Lee H. Hamilton. "That means we can produce one again." In a newspaper column, the former congressman and 1952 graduate of DePauw University calls upon Americans to shift their attention from the presidential campaign to Capitol Hill.
"Congress is in the midst of a seven-week break," Hamilton notes. "Its members left Washington in mid-July; they'll be back after Labor Day. They did manage to do a few things, like pass legislation providing resources for combating the heroin and opioid crisis. But what they left undone is astonishing. They departed without dealing with a $1.1 billion measure to combat the Zika virus. They didn't take up immigration or tax reform or gun legislation. They left behind a pile of spending bills, which means they'll have about four weeks once they return to figure out how to keep the government operating. Yet again."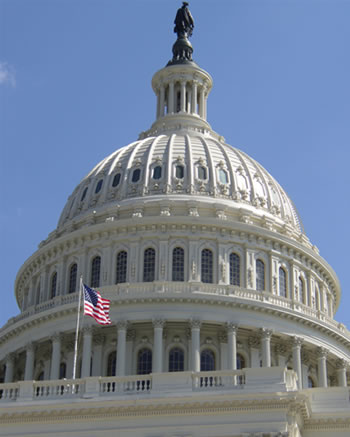 A Democrat who served 34 years in the U.S. House of Representatives and later served as a leader of the 9/11 Commission and Iraq Study Group, Hamilton asserts, "We're all tired of this. I don't think a day goes by when someone doesn't ask me, 'What can we do about it?'" Let me tell you."
Hamilton goes on to suggest that lawmakers need to focus on governing and shift their focus away from politics. He concludes, "My fear is that, just as many contemporary members of Congress have never seen an effective Congress and show few signs of knowing how to make it work, perhaps voters have simply stopped expecting it. Voters have legitimate reasons to be discouraged about Congress. But they should remember the recent past, which shows that with the right kind of legislators, Congress can get things done -- and they should begin to reject politicians who have proven again and again that they can't get anything done."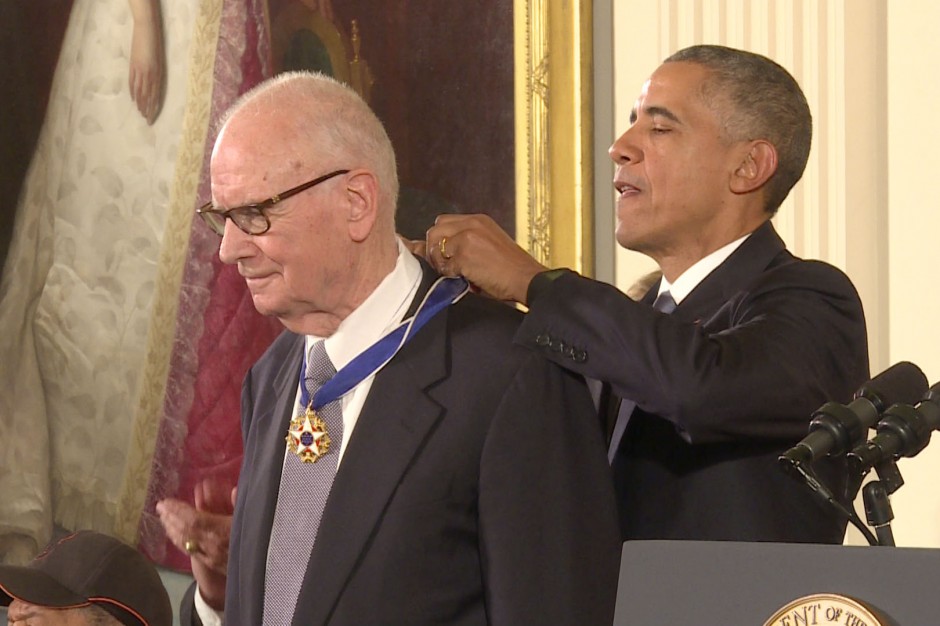 You'll find the complete essay at the website of the Omaha World-Herald.
A history major and basketball standout at DePauw, Hamilton received the Presidential Medal of Freedom from President Obama last year (seen at right). He was one of five individuals inducted last summer into the Capital One Academic All-America® Hall of Fame, as selected by the College Sports Information Directors of America (CoSIDA), and has also received the Churchill Award for Statesmanship, the Eisenhower Medal for exceptional leadership,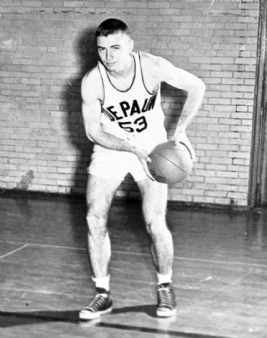 the Distinguished Service Award from the U.S. Association of Former Members of Congress, and the Franklin and Eleanor Roosevelt Institute Freedom From Fear Award, among many other honors. He's also a member of the Indiana Basketball Hall of Fame and DePauw's Athletic Hall of Fame.
Congressman Hamilton has been a frequent visitor to DePauw over the years and was on campus March 3 to discuss the issues facing American and the world. He delivered an Ubben Lecture on March 15, 2011 as well as his alma mater's commencement addresses in 1971 and 1998.
Back