Two from Public Safety Office Help Raise Funds for Special Olympics
August 9, 2016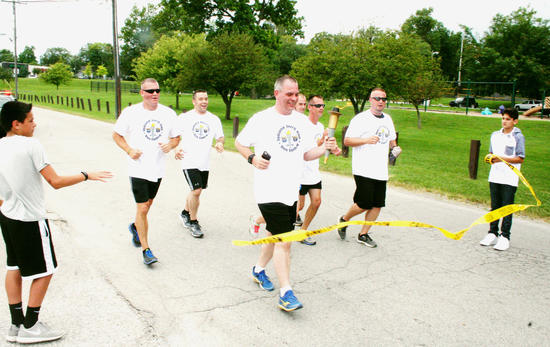 "Carrying the Indiana Special Olympics torch, Brad Williams of DePauw University Public Safety crosses the finish line along with other local law enforcement officers who ran the leg from Area 30 Career Center to Putnam County Comprehensive Services (2.25 miles) Friday afternoon." notes a caption to a Banner-Graphic photo.
The Greencastle notes that Christina Paul, a dispatcher in the public safety office, also participated. "The fundraising effort raised $640 for training of local Special Olympics athletes."
Access the item at the newspaper's website.
Source: Greencastle Banner-Graphic
Back