Jim Callane '64 to be Inducted Into Indiana's Howard County Sports Hall of Fame
August 12, 2016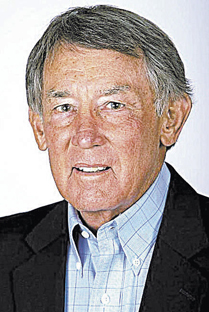 Jim Callane, a 1964 graduate of DePauw University, is among seven individuals who will be inducted into Indiana's Howard County Sports Hall of Fame. The Hall's Class of 2016 will be honored October 29 at Creative Financial Centre in Kokomo.
The Kokomo Tribune reports, "Callane was a longtime coach and administrator. He spent 15 seasons as a boys basketball coach at Danville, Linton-Stockton and Haworth and 18 years as Kokomo's athletic director in the years following the merger of Kokomo and Haworth. Prior to coming to Howard County, he was a standout player at Rushville H.S. and DePauw University. He previously was inducted into the Indiana Basketball (2008) and DePauw Athletics (2002) halls of fame."
Access the story at the newspaper's website.
Back