Kristin Sherman '88 Named CFO of VMS BioMarketing
August 17, 2016
Kristin Sherman, a 1988 graduate of DePauw University, has been appointed chief financial officer of VMS BioMarketing. She comes to the post from Calibrium, LLC, where she spent three years as the company's CFO. At VMS, Sherman will oversee finance, data and analytics, and human resources.
Her resume includes similar roles for two additional biotech start-ups -- Marcadia Biotech and AgeneBio. Sherman has also served as the treasurer and vice president of finance for Guidant Corporation and began her career in various finance positions with Eli Lilly and Company.
"Kristin's in-depth knowledge of finance, strategy and management, and her 23 years of financial and pharmaceutical experience will greatly benefit VMS," says Andrea Heslin Smiley, VMS president and chief executive officer. "We can't wait to begin utilizing her insightful approaches to finance and business development as VMS continues to grow and expand its scope toward empowering and bettering the lives of patients."
Sherman states, "I am thrilled to join the VMS team and to be part of a company committed to enhancing the quality of life for those living with chronic illness. I'm excited to join a firm dedicated to connecting nurses and patients, empowering people, and improving lives. I've spent my career in the life sciences industry, and I look forward to focusing on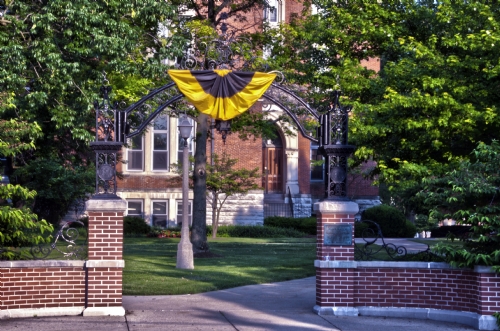 supporting patients through high-tech and high-touch solutions in this next stage of my career."
An economics major, Management Fellow and Rector Scholar at DePauw, Kristin (Thorne) Sherman went on to earn an M.B.A. from the Tuck School of Business at Dartmouth College, where she achieved distinction as a Tuck Scholar.
She serves as treasurer of the Community Health Network Board as well as chair of the Community Health Network Board's Finance, Audit and Compliance Committee.
Read more here.
Back