Arts Council CEO Dave Lawrence '90 Profiled in Indianapolis Star
August 21, 2016
"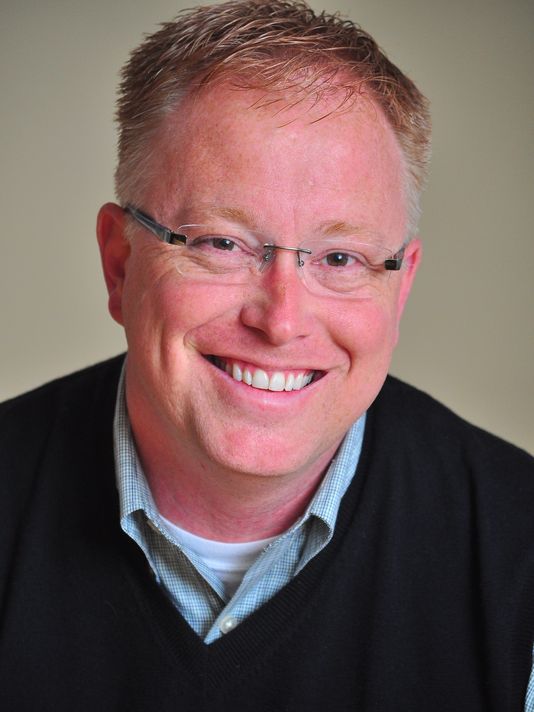 The Arts Council provides both roots and wings to the arts and cultural community," says Dave Lawrence, president and CEO of the Arts Council of Indianapolis and 1990 graduate of DePauw University. "I appreciate the broad view the Arts Council's work provides of the arts landscape in Indianapolis; I also appreciate that the programs and services we provide directly support artists and arts organizations so that they may flourish." (phot by Julie Curry)
Lawrence is featured in the Indianapolis Star's "How I Got My Job" feature. Amy Lynch writes, "Dave Lawrence has spent his entire career in nonprofit arts administration, and he wouldn't have things any other way ... Under Lawrence's direction, the Arts Council oversees fellowship programs that have provided more than $3.5 million in direct support to artists. Additionally, Lawrence manages all of the organization's programs and services; leads advocacy efforts; and represents the council at local, regional and national levels."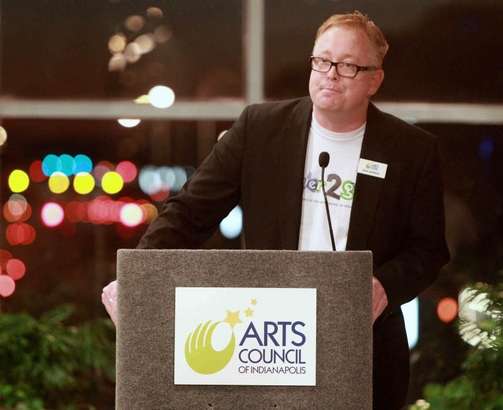 Asked what kind of training is needed for a position like his, Lawrence -- who majored in communication at DePauw -- states, "A well-rounded education is important, as well as a firm understanding of what it's like to run an arts organization or to try to make a go of it as an artist. Work in arts administration requires good analytical skills, quick thinking and an appetite for risk and innovation. Training in nonprofits, fundraising, marketing, grants management and public art is also important."
Read more at IndyStar.com.
Also available is this previous story.
Source: Indianapolis Star
Back