Orlando Cela '97 Named Music Director of Arlington Philharmonic Orchestra
August 22, 2016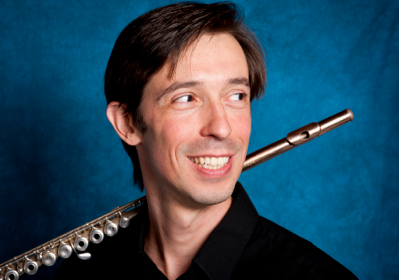 Orlando Cela, a 1997 graduate of DePauw University, has been appointed music director of the Arlington (Massachusets) Philharmonic Orchestra.
"Known for his eclectic performances, Cela has performed for and educated audiences around the world. He brings to the Arlington community a new season, focused on enhancing the experience," reports the Arlington Advocate.
Cela tells the newspaper, "The first change you will notice is the repertoire: I am trying to bring masterpieces that are not usually played to the stage, which I hope will excite and educate our players and audiences."
The article notes, "Born in Venezuela, both a professional flutist and music educator, Cela received his undergraduate degree from DePauw University in Greenville, Indiana, later pursuing his passions by earning two master's degrees in flute and conducting in Boston at the New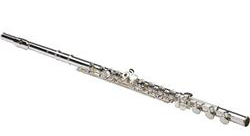 England Conservatory. Cela said he enjoys taking the listener's musical experience to a new level in his performances and arrangements of contemporary works using electronics and new, innovative techniques."
Read more here.
Cela, who was a performance major in the DePauw University School of Music, returned to his alma mater in April 2015 to present a Faculty Select Series concert.
Source: Arlington (Mass.) Advocate
Back