Brad Stevens '99, Who "Has Wildly Overachieved," is Primed to Coach US Olympic Team: Columnist
August 25, 2016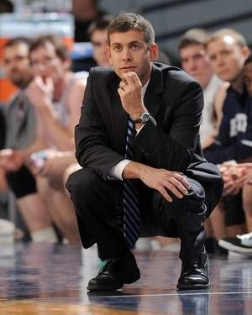 "We've seen him play for Zionsville High and DePauw University. We saw him coach Butler, and now the Boston Celtics. Every step of the way -- every single step -- Brad Stevens has wildly overachieved," declares Indianapolis Star sports columnist Gregg Doyel. "Some day we need to see him coach the U.S. Olympic team. Not sure how a man can wildly overachieve in a position where a gold medal is the only option, but Stevens would find a way. It's who he is, what he does."
Doyel predicts that the incoming Olympic coach, Gregg Popovich, will make Stevens an assistant coach in 2020, setting up the 1999 DePauw University graduate to possibly take over the top spot in 2024.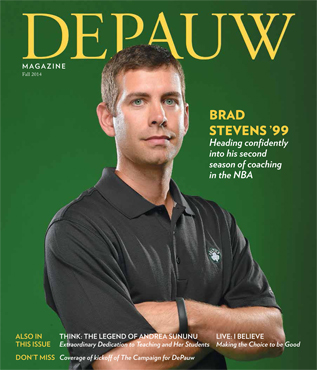 "Let's get back to the wonders of Brad Stevens, who graduated as Zionsville's all-time leading scorer and played all 101 games at DePauw and led Butler to back-to-back national championship games and has engineered the Celtics' quick turnaround, placing fourth and sixth in Coach of the Year voting in the past two seasons. For years there has been talk that Stevens is one of basketball's best coaches -- at any level -- and there is not one shred of evidence to suggest otherwise."
Doyel says that NBA "players want to excel for Brad Stevens," who was named head coach of the Boston Celtics in July 2013. "His Celtics teams have had no business winning 88 games over the past two seasons, but they did. It had been decades since Boston added a marquee free agent in his prime until this summer, when Al Horford chose the Celtics. Brad Stevens did that."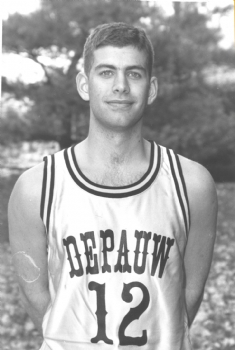 Access the complete column -- "What's next for Brad Stevens? How about Team USA" -- at IndyStar.com.
At DePauw, Brad Stevens was an economics major and Management Fellow and played four years on the Tiger basketball team, earning all-conference and academic all-conference honors. "My experience at DePauw was about as beneficial as any experience I've had," he told ESPN.com in November 2013.
On April 13, 2010, Stevens returned to his alma mater to deliver the Robert C. McDermond Lecture.
Last August, Brad Stevens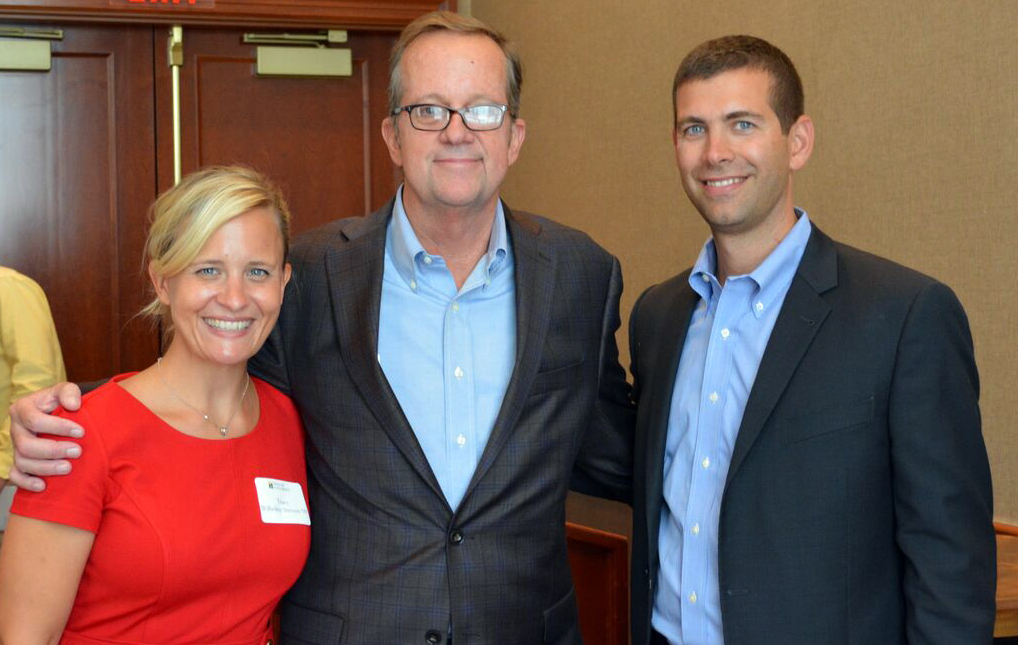 received the University's Young Alumni Award at a luncheon in downtown Indianapolis. At a fundraiser that evening, Stevens related how his college coach, Bill Fenlon, has impacted his life and career. (photo, l-r: Tracy Wilhelmly Stevens '99, Bill Fenlon and Brad Stevens)
A recent ESPN story called the 39-year-old coach "one of the NBA's most valued talents."
Source: Indianapolis Star
Back