Alex Weilhammer '16 Awarded Arts Journalism Fellowship
August 25, 2016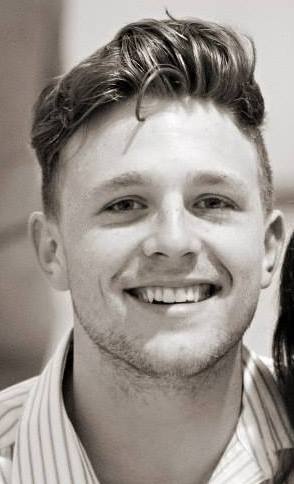 Alex P. Weilhammer, a 2016 graduate of DePauw University, is one of three aspiring journalists to be awarded an Arts Council of Indianapolis Arts Journalism Fellowship for 2016.
Announced today, the winners will work with Indianapolis Star editors through the fall "to produce stories and videos related to local film, literature, music, dance, theater, visual arts, and other forms of creative expression. Their work will appear at IndyStar.com, in print sections of the paper, and in arts inserts," notes the Arts Council.
It continues, "Facilitated by the Arts Council of Indianapolis, Arts Journalism Fellows will receive an in-depth education about and connection to the arts community in Indianapolis. The Arts Council serves as the funder and administrator for the fellowship, and provides resources to the fellows including a $2,000 stipend. All content produced by the fellows is exclusive to the IndyStar and under the IndyStar's full editorial control. Fellows are paid by IndyStar as correspondents, per article that is published."
Dave Lawrence, president and CEO of the Arts Council of Indianapolis, is a 1990 DePauw graduate. "We are thrilled to
partner again with IndyStar on the Arts Journalism Fellowship and launch a second round of this program," he said. "These three talented writers from central Indiana have an opportunity to learn from IndyStar writers and contribute stories about our incredible arts community. Increasing the visibility of the arts is central to the work of the Arts Council and this program is a welcome addition to the arts coverage in the IndyStar."
An English (writing) major and philosophy major, Weilhammer was a Information Technology Associate and Media Fellow and served as editor-in-chief of Indiana's oldest college newspaper, The DePauw. His undergraduate experience included an internship at Florida's Sarasota Herald-Tribune.
The winners are profiled at the website of the Indianapolis Star.
Back