Young People's Poet Laureate Jacqueline Woodson Coming to DePauw Sept. 29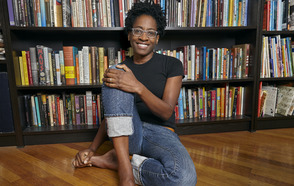 August 28, 2016
Jacqueline Woodson -- the 2014 National Book Award Winner for her New York Times bestselling memoir Brown Girl Dreaming and recently named the Young People's Poet Laureate by the Poetry Foundation -- is coming to DePauw University. Woodson will speak on Thursday, September 29, at 7 p.m. in Thompson Recital Hall, located within DePauw's Green Center for the Performing Arts (605 S. College Avenue).
Woodson will be available to sign books after the event, which is being presented as part of Banned Books Week in cooperation with the Kurt Vonnegut Memorial Library in Indianapolis, and supported by DePauw's Gilbert S. Lance Fund.
Seating will be limited. To register for the event, click here.
Woodson is the author of more than two dozen award-winning books for young adults, middle graders and children. Brown Girl Dreaming was also a recipient of the Coretta Scott King Award, a Newbery Honor Award, the NAACP Image Award and the Sibert Honor Award. All told, Woodson is a four-time Newbery Honor winner, a three-time National Book Award finalist, and a two-time Coretta Scott King Award winner.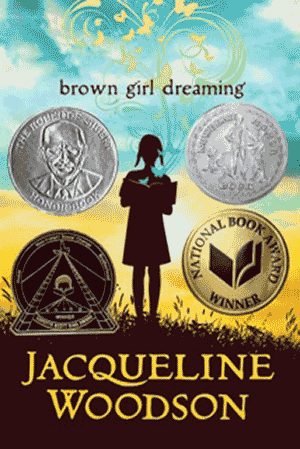 Her other books include her new novel, Another Brooklyn, as well as Each Kindness; Beneath a Meth Moon; Coming on Home Soon; Feathers; Show Way and Miracle's Boys, among others.
Woodson was also the recipient of the Margaret A. Edwards Award for lifetime achievement for her contributions to young adult literature, the winner of the Jane Addams Children's Book Award, and was the 2013 United States nominee for the Hans Christian Andersen Award.
The goal of Banned Books Week is to bring attention to books that have been banned, ranging from To Kill a Mockingbird to The Adventures of Huckleberry Finn. Learn more here.
The upcoming event is previewed in the Indianapolis Star.
Back