Article on Donald Trump's Media Strategy Quotes Prof. Jeff McCall '76
August 28, 2016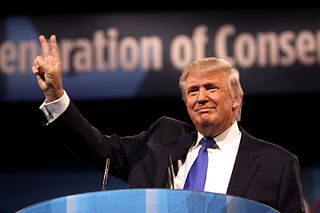 An article in The Hill on Donald Trump notes, "The Republican presidential nominee's fights with television personalities and reporters have been a consistent theme of his campaign, and one that has been a way to rally voters to his side." Joe Concha reports that "Trump has appeared on Fox News and Fox Business 18 times in August -- and on all other networks twice."
The piece calls upon several analysts for perspective. Concha writes, "Jeff McCall, a professor of media studies at DePauw University, agrees there's an opportunity for Trump to draw a sharp contrast with Clinton, who also has issues engaging with the press as a whole."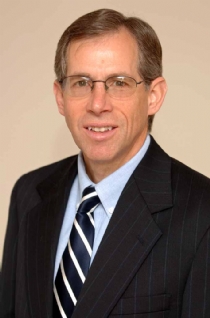 Dr. McCall tells the newspaper of Capitol Hill, "If Trump were to more broadly engage the broader media landscape, he can provide a clear contrast to Hillary Clinton, who is clearly playing a 'run out the clock' strategy with regard to the press."
The DePauw communication professor adds, "Trump should speak to any and all news outlets and mention during each of those interviews that he is there to speak to the electorate while Hillary ducks the tough questioning and won't even hold a press conference."

But McCall says there's danger of more exposure if Trump can't stay on-message. "If he expands his media range, but has flimsy or off-target messages, he will just contribute to the perception that his messaging and campaign are rather untethered."
You'll find the complete story here.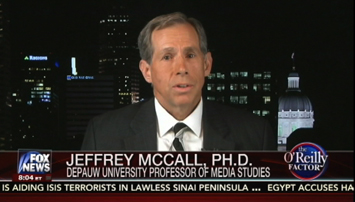 A 1976 graduate of DePauw, Jeffrey M. McCall is a former journalist and author of Viewer Discretion Advised: Taking Control of Mass Media Influences. The professor is regularly called upon to comment in stories on media matters. He was cited August 19 in a report on NPR's Marketwatch and in an August 1 Huffington Post essay. His column on presidential polls was carried in a number of American newspapers.
Source: The Hill
Back