DePauw Class of 2015 Hits the Ground Running
September 2, 2016
Nearly 90 percent of students from the Class of 2015 responded to the First-Destination Survey upon graduation that indicated of those graduates, 92 percent are employed in a job or internship or pursuing graduate school. Others are participating in volunteer programs or in a nationally competitive fellowship, such as the Fulbright Award.
Austin Arceo '06, coordinator of communications and special projects for the Hubbard Center for Student Engagement, and Bill Tobin, director of institutional research, worked together to conduct the survey.
Arceo believes that the survey results reflect the wide array of opportunities that are available to graduates with DePauw's liberal arts education.
The list of first destinations where some DePauw graduates are continuing their paths is very impressive, according to Arceo. Graduates received opportunities to work full-time with top organizations, such as NASA, JP Morgan Chase, Delta Air Lines and Goldman Sachs. Class of 2015 alumni also have continued their graduate studies at prestigious universities, including multiple Ivy League universities, Carnegie Mellon and Duke.
The report helps convey how a DePauw education can impact a student's life. "While DePauw provides tools that graduates will use their entire lives, the outcomes report illustrates some of the paths our alumni pursue in the first months after graduation," he says.
"Graduates were offered opportunities in numerous industries and diverse settings around the world, underscoring the fact that students can put their degree to good use immediately following graduation."
---
Class of '15 Spotlights
Savon Jackson '15
Jackson is from Queens, N.Y. He was a Posse Scholar and majored in religious studies. After graduation, he received a Fulbright award to serve as an English teaching assistant in Kolkata, India, and he is currently a study abroad adviser at The George Washington University in Washington, D.C.
"My experience at DePauw provided me the necessary tools to understand, appreciate and challenge different perspectives and ideas – whether it be in the classroom, a professional setting or a different country," he says.
"Being a student at DePauw prepared me to become a global citizen in today's interconnected world. Exploring and finding tangible ways in which I can connect my Winter Term experience in China and my semester abroad in India to the courses I took at DePauw continues to influence the way in which I view myself and the world around me."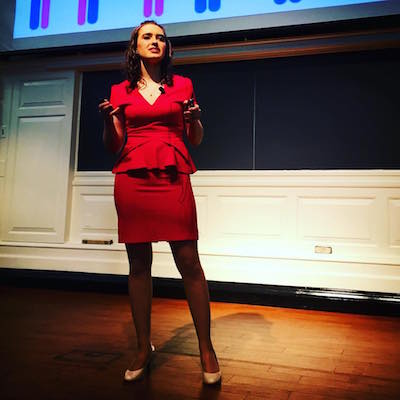 Rachel Hanebutt '15
Hanebutt is from Huntingburg, Ind., and pursued an education studies and political science double major and chemistry minor. After graduating from DePauw, she became a graduate research assistant at Harvard Family Research Project and Education and a research intern at the National Office of Jumpstart, Inc. She also began working part-time for Molly Murray Yuska '97 and her organization, Project Giving Kids, Inc.
This fall, Hanebutt will begin her graduate studies as a Civic Media, Art and Practice (CMAP) master's degree candidate and graduate research assistant at Harvard Family Research Project and will also be a volunteer coordinator at TEDxCambridge.
"DePauw prepared me for graduate-level courses, research and social communication, while connecting me with fantastic alumni and mentors to guide me throughout my first year in my professional career," she says.
"DePauw's intensive writing and critical thinking-driven curriculum undoubtedly prepared me to have the capacity to do high-quality work – no matter the industry. Winter Term and summers spent gaining professional experience through internships funded by the Hubbard Center, as well as consistent career services support and training, set me up for success in not only finding great opportunities post-DePauw, but also in being able to sustain those skills into my professional career."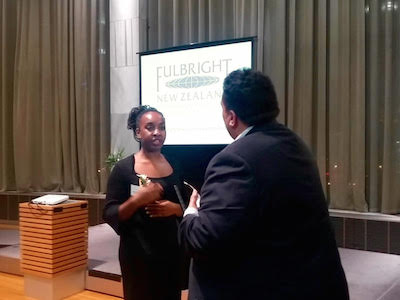 Kandyce Anderson '15
Anderson is from Avon, Ind., and majored in education studies. She earned a Fulbright award to study bicultural education and theory in New Zealand.
"DePauw challenged me, inspired me and led me to be the person I am today. I learned how to thrive in a high paced environment – organization, prioritizing, flexibility and thinking on my feet were all necessary for me to survive," she says.
"The network of people that make up DePauw is ultimately what created the environment I needed to succeed. Now, I'm studying in another country, and I am confident that I have what it takes not only to achieve academically, but also to communicate across cultures and differences."
---
DePauw University is a nationally-recognized, leading liberal arts college in Greencastle, Indiana, dedicated to educating 2,300 students from across the country and around the globe. Connected to the liberal arts college is one of the nation's first Schools of Music. For more than 175 years, DePauw has created an atmosphere of intellectual challenge and social engagement that prepares students for lifelong success. Read more at DePauw.edu/About.
Back