"Pandering Environments" of Comedy Shows Don't Advance the Political Process, Says Prof. Jeff McCall '76
September 4, 2016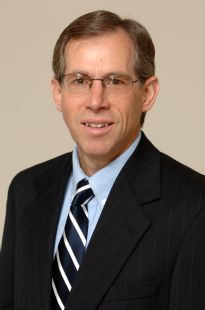 "In today's pop-culture-obsessed world, anybody who wants to become commander-in-chief must demonstrate the ability to also be comedian-in-chief," observes Jeffrey M. McCall in a column that's appearing in newspapers across America this weekend. The professor of communication at DePauw University examines how appearing on TV comedy shows -- a tool Richard M. Nixon employed on Laugh-In back in 1968 -- is now a regular feature of a presidential campaign.
On August 22, Democrat Hillary Clinton appeared on ABC's Jimmy Kimmel Live! in what McCall says "amounted to a 30-minute political commercial with Kimmel lobbing softballs that set up Hillary's talking points. She talked about grandkids and delivered one-liners. She opened a jar of pickles in a staged stunt to demonstrate how healthy she is. Hillary's email problem was laughed off as she declared, 'My emails are so boring.' Kimmel neglected to point out that Hillary's emails aren't so boring to the FBI, Benghazi families or national security operatives. Nobody will confuse Kimmel with Edward R. Murrow."
The professor notes that Republican Donald Trump appeared on Kimmel's program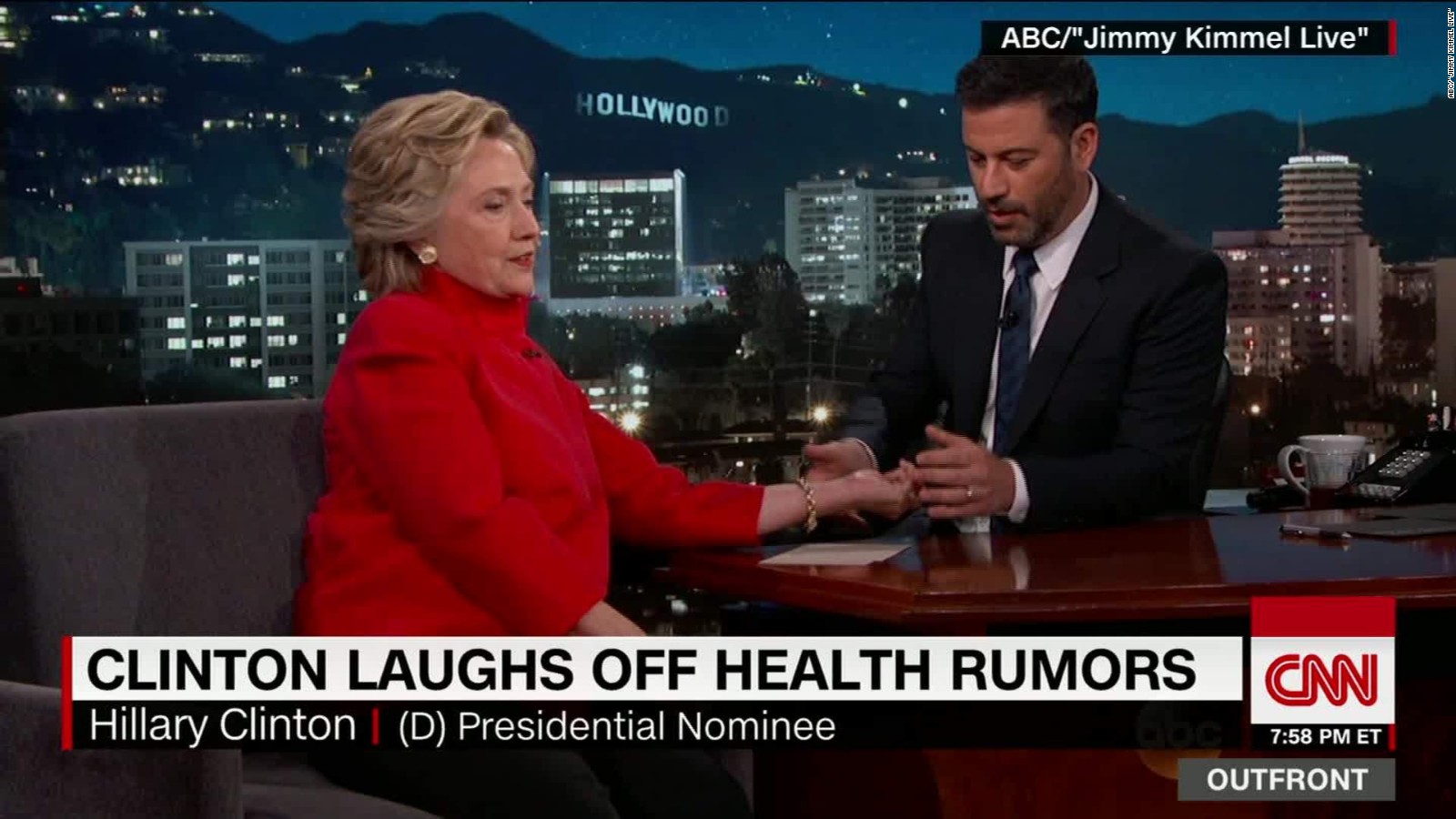 and Saturday Night Live during the primary campaign, and notes, "the Federal Communications Commission equal time rules don't apply to late-night comedy programs because the FCC has determined such shows are legitimate journalistic interview programs. You know, kind of like Face the Nation."
The author of Viewer Discretion Advised: Taking Control of Mass Media Influences, Dr. McCall declares, "It is little wonder politicians love these pandering environments. Sitting in an orchestrated comedy setting with cooperative hosts who have no journalistic credentials sure beats taking hard questions on a Sunday morning public affairs show or actual press conference. It allows candidates to reach impressionable voters who might not follow foreign or economic policy, but can still pull the voting lever for a personality who can best deliver a funny line. Various studies show that one-sixth of Americans say they get political news from these comedy shows."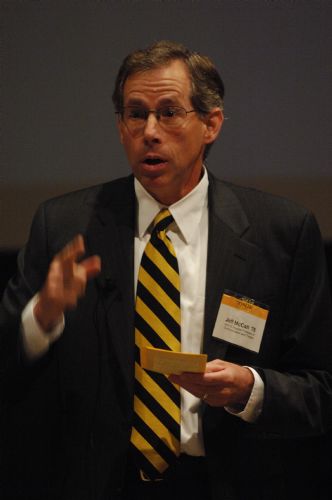 He adds, "It's hard to blame politicians for scrounging votes wherever they can be found. A notorious bank robber who was asked why he robbed banks responded simply by saying that's where the money was. Likewise, politicians go on comedy shows because that's where voters are."
McCall puts the blame on the networks. "Media executives with backbone should insist that candidates for the nation's highest office are welcome only on news shows with journalists asking the questions," he writes. "Candidates can still be humanized with Lester Holt or David Muir asking questions, without laugh tracks and hooting audiences."
He concludes, "It is time for politicians to just be politicians. They have enough to do fixing the country. That would make citizens happy enough."
The complete column is available at the website of Indiana's Kokomo Tribune.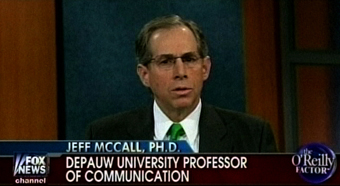 A 1976 graduate of DePauw, Jeff McCall is a former journalist and serves as faculty adviser to student radio station WGRE. The professor has been cited by more than 125 media organizations. On Tuesday he discussed Trump's media strategy with Wilmington, Delaware's WDEL, two days after being quoted in The Hill. McCall was also cited August 19 in a report on NPR's Marketwatch and in an August 1 Huffington Post essay. His recent column on presidential polls was carried in a number of American newspapers.
Source: Kokomo (Ind.) Tribune
Back