World-Renowned Conservationist Carl Jones to Speak at DePauw on October 13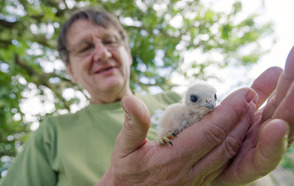 September 5, 2016
World-renowned conservationist Carl Jones, who is credited with bringing back at least nine species from the brink of extinction and is the recipient of the 2016 Indianapolis Prize, is coming to DePauw. Dr. Jones will speak at 11:30 a.m. on Thursday, October 13, in the ballroom of the Memorial Student Union Building. The program, which will include a question-and-answer session, is free and open to all.
Jones is chief scientist for the Durrell Wildlife Conservation Trust and scientific director of the Mauritian Wildlife Foundation. During his more than 40 years of working in Mauritius, the island home of the famously-extinct dodo bird, Jones has led efforts to save and restore populations of the Mauritius kestrel, pink pigeon, echo parakeet, Rodrigues warbler and many more species. He also helped establish the country's first national park, championed innovative conservation techniques and trained more than 800 conservation and biology professionals to carry on his legacy.
In his speech, "Lessons from the Dodo-saving species and rebuilding ecosystems in Mauritius," Jones will offer insights on restoring a number of species, and will highlight his journey to save the Rodrigues fruit bat, pink pigeon, echo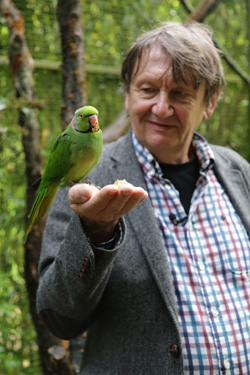 parakeet and more from disappearing forever.
The Indianapolis Prize is the world's leading award for animal conservation. It is given every other year to an individual who has made significant strides in conservation efforts involving an animal species or multiple animal species.
"The Indianapolis Prize has two primary functions," states Michael I. Crowther, president & CEO of the Indianapolis Zoological Society, which administers the award. "First, it rewards and honors animal conservationists who are actually achieving notable successes. Secondly, it provides them with a more effective platform from which they can tell the stories of their work to a wide range of audiences -- especially the public."
Dr. Simon Stuart, chair of the IUCN Species Survival Commission, nominated Jones for the Indianapolis Prize. He declares, "I know of no other conservationist who has directly saved so many species from extinction."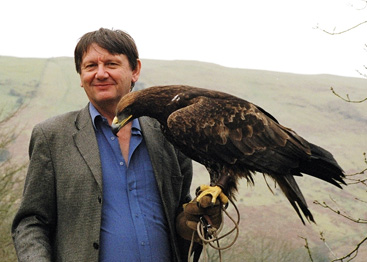 Born and raised in Wales, Jones received his master's and doctorate from the University of Wales in Swansea. He currently splits his time between Wales and Mauritius.
"Winning the 2016 Indianapolis Prize is undoubtedly one of the highlights of my career," Jones said of the award. "It's a great accolade not just for me, but for Gerry Durrell and the people who have made this work possible over the years. I'm particularly proud of this award because it validates the conservation of animals -- like Telfair's skinks and pink pigeons -- that are not megavertebrates, but provide critically important ecosystem services nonetheless."
Back