Prof. Deborah Geis Publishes Beat Drama: Playwrights and Performances of the 'Howl' Generation
September 14, 2016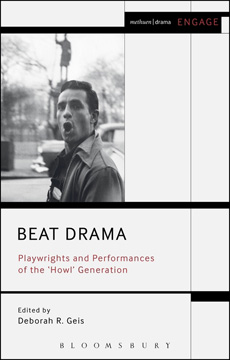 Beat Drama: Playwrights and Performances of the 'Howl' Generation, edited by Deborah R. Geis, Raymond W. Pence Professor of English at DePauw University, has just been issued by Bloomsbury Publishing.
Among the contributors to the book is Tim Good, professor of communication and theatre at DePauw, who offers "Evenings of Bohemian Cruelty: The Living Theatre in the 1950s." Professor Geis authored two essays: "Unfair Arguments with Existence: Lawrence Ferlinghetti's One-Acts and the Modes of Beat Drama" and "Cowboy in the Rock Garden: Beat Influences in Sam Shepard's Early Plays."
A synopsis notes, "This volume, the first of its kind, gathers essays about the exciting work in drama and performance by and about the Beat Generation, ranging from the well-known Beat figures such as Kerouac, Ginsberg and Burroughs, to the 'Afro-Beats' -- LeRoi Jones (Amiri Baraka), Bob Kaufman, and others. It offers original studies of the women Beats -- Di Prima, Bunny Lang -- as well as groups like the Living Theater who in this era first challenged the literal and physical boundaries of the performance space itself."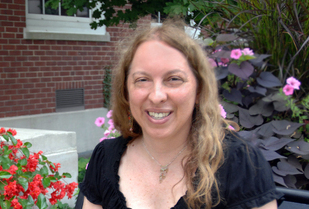 Learn more at the publisher's website or Amazon.com.
Debby Geis previously authored Postmodern Theatric(k)s: Monologue in Contemporary American Drama and Suzan-Lori Parks, and was the co-editor of Approaching the Millennium: Essays on Angels in America and Considering Maus: Approaches to Art Spiegelman's "Survivor's Tale" of the Holocaust. She is also a published performance poet who has appeared in the National Poetry Slam and in many other venues.
Back