DePauw Theatre Presents Tony-Winning Company, Sept. 29 - Oct. 2
September 16, 2016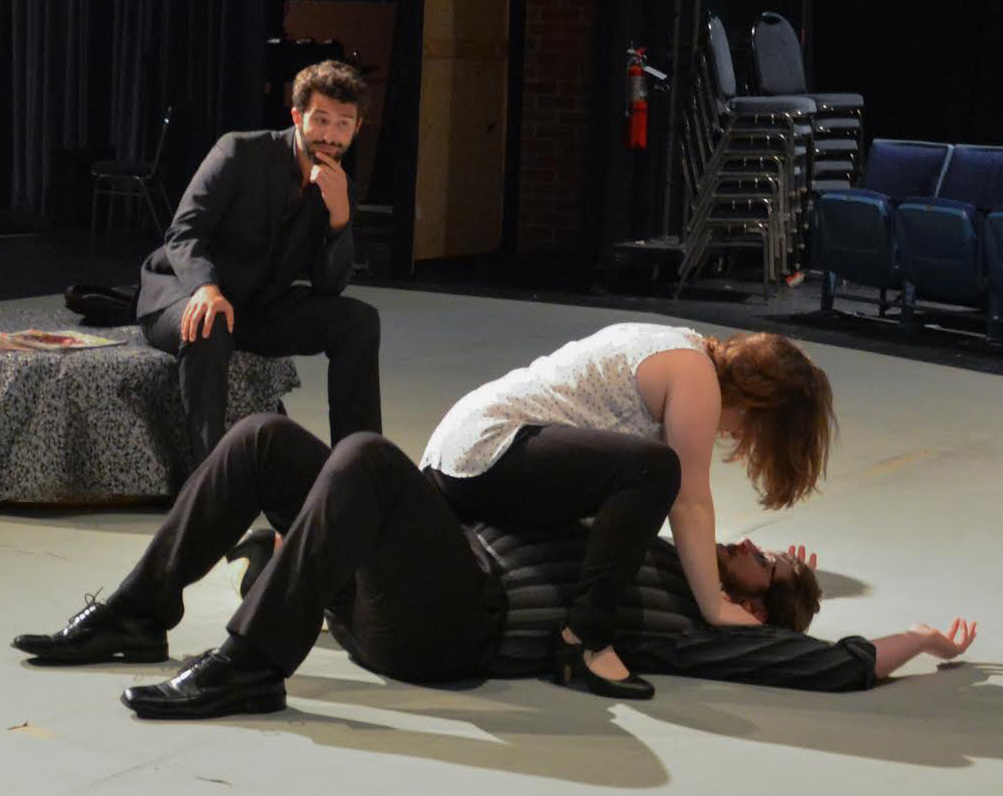 DePauw Theatre and the University's School of Music present the six-time Tony Award-winning musical, Company. The production, the first of the 2016-17 DePauw Theatre season, opens Thursday, September 29 at 7:30 p.m. in Moore Theatre of the Green Center for the Performing Arts followed by a reception in the Great Hall. Performances continue on Friday, Sept. 30 and Saturday, Oct. 1 at 2 p.m. and 7:30 p.m., with a matinee performance on Sunday, October 2 at 4 p.m.
With music and lyrics by Stephen Sondheim and book by George Furth, Company is credited as being one of the first, most successful concept musicals. The show centers on the 35th birthday of eternal bachelor, Bobby. It runs on a non-linear structure as the audience is taken on a journey through Bobby's social life.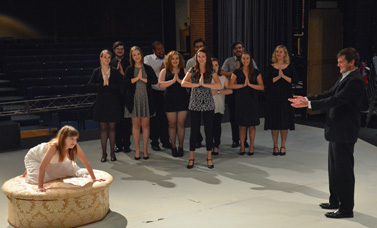 He is pushed toward matrimony by his married friends: long-married Sarah and Harry, about-to-be-married Amy and Paul, about-to-get-divorced Susan and Peter, married-with-kids Jenny and David, and many-times-married Joanne and Larry. Worse, Bobby gets more pressure from girlfriends April, Mara and Kathy, who hope that he will -- finally -- commit.
Company first debuted on Broadway in 1970 where it was nominated for 14 Tony Awards. Called, "diamond sharp, funny and chilling," by the New York Daily News, this musical comedy features iconic songs from Stephen Sondheim.
The DePauw production is directed by M. Susan Anthony, professor of communication and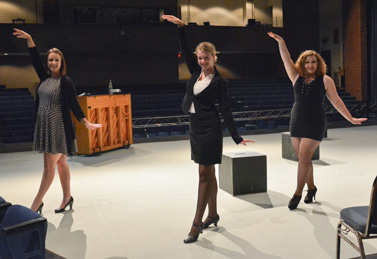 theatre, associate chair of the department and director of the theatre department, with musical direction by Steven Linville '06.
Tickets are $10 for general admission and $5 for students. They are available online for purchase at brownpapertickets.com/event/2555363.
For more information about DePauw Theatre, click here.
Back