Article on Declining Trust in Mass Media Cites Prof. Jeff McCall '76
September 15, 2016

"Americans' confidence in the mass media has plummeted to an all-time low in 2016, according to a recent Gallup poll," reports the Christian Science Monitor. "In the survey, published Wednesday, only 32 percent of respondents reported having a 'great deal' or 'fair amount' of trust in the mass media, the lowest number in Gallup history and an 8 percent drop from just one year ago."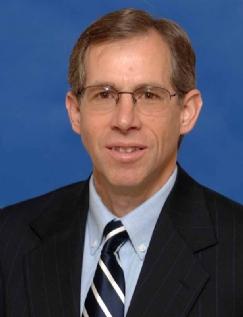 The piece includes comments made in 2014 by Jeffrey M. McCall, professor of communication at DePauw University, on Fox News Channel's O'Reilly Factor. "I think we need to think about the lack of trust in the media as being very bad for our democracy," Dr. McCall noted. "Citizens need information, they need to get it from the media. The First Amendment was set up to create a media that served as a surrogate role for the public, and if the public is not engaged and they move on and they're not consuming news ... it's really a disservice and it hurts our democracy a lot."
Access the story by Gretel Kauffman at the publication's website. The television segment, which aired September 18, 2014, is embedded below.
A 1976 graduate of DePauw, Jeff McCall is a former journalist and serves as faculty adviser to student radio station WGRE. The professor, who authored Viewer Discretion Advised: Taking Control of Mass Media Influences, has been cited by more than 125 media organizations.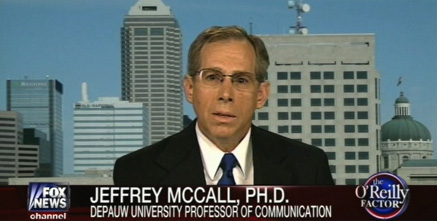 His most recent newspaper column examines the role of comedy programs in modern day presidential campaigns. Last week he discussed presidential polling with Wisconsin Public Radio. On August 30 he discussed Donald Trump's media strategy with Wilmington, Delaware's WDEL, two days after being quoted in The Hill. McCall was also cited August 19 in a report on NPR's Marketwatch and in an August 1 Huffington Post essay.
Source: Christian Science Monitor
Back