DePauw Receives Nearly $25K 'Museums for America' Grant
September 17, 2016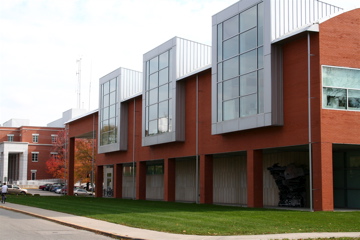 DePauw University's Richard E. Peeler Art Center Galleries and Collections is among 206 museums nationwide and three in the state of Indiana selected to receive federal financial assistance for fiscal year 2016. The funds are being distributed through the Institute of Museum and Library Services (IMLS) and its competitive "Museums for America" program.
The $24,946 grant award will enhance DePauw's ability to manage, care for, and access approximately 572 framed artworks presently in storage. Funding will enable the Peeler Center to purchase new museum-quality art storage units and rehousing supplies. The new storage units will replace aging equipment and provide for safer long-term storage conditions for framed artworks while also facilitating increased access for exhibition, research, and teaching purposes.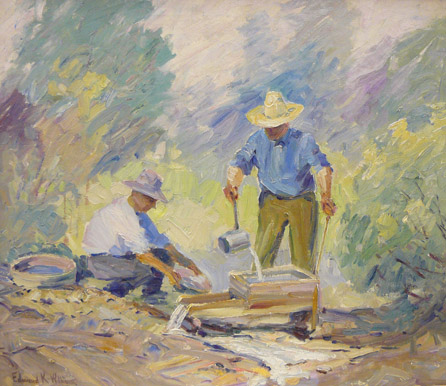 The University's permanent art collection contains over 3,500 art objects, with strong holdings in Indiana "Hoosier Group" paintings and works on paper, Japanese and Tibetan art, and anthropological artifacts from Africa and South America. The collection serves students and faculty by providing access to original artwork and objects for student curated exhibitions, object-based research projects, and classroom discussion. (at right: Placer Miners by Edward K. Williams, late 19th – early 20th century; gift of Jack D. Finley)
More information about the collection can be found by clicking here.
The Institute of Museum and Library Services is the primary source of federal support for the nation's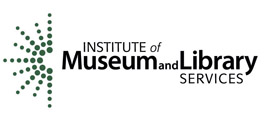 123,000 libraries and 35,000 museums. Its mission is to inspire libraries and museums to advance innovation, lifelong learning, and cultural and civic engagement. The agency's grant making, policy development, and research help libraries and museums deliver valuable services that make it possible for communities and individuals to thrive.
Back