Prof. Jeff McCall '76 Discusses Media Bias & Campaign Coverage on Chicago's WGN Radio
September 17, 2016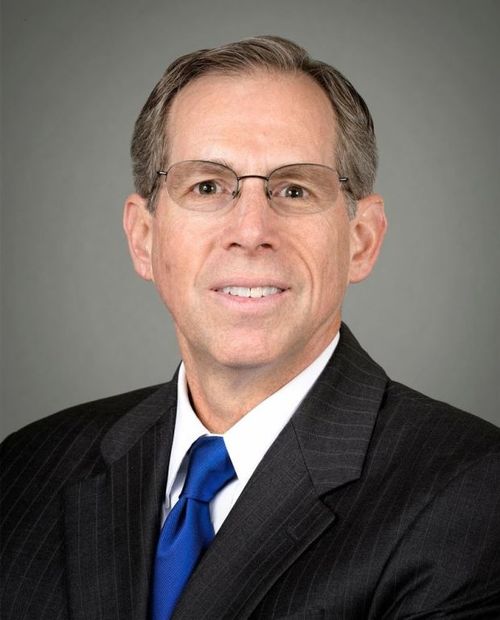 "Media bias is a multi-dimensional concept," Jeffrey M. McCall, professor of communication at DePauw University, said on Chicago's WGN radio this morning. "There are a lot of factors involved. It's very hard to just say 'The media's in the tank for the left, or the media's in the tank for the right.'" He added, "A lot of it depends on the perceptions of the people receiving the information."
Dr. McCall spent about 20 minutes discussing media issues -- particularly how the 2016 presidential campaign has been covered -- with host Matt Bubala.
The professor stated, "Audiences should be trying to look for fairness, and I think fairness is possible ... fairness is a skill, and I think that's the problem with most of the members of the public: I think they sense that there's not a concerted effort by reporters to be fair."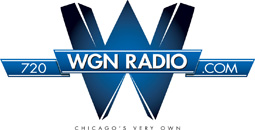 McCall also suggested that instead of using journalists as moderators for presidential debates -- who are out to ask "gotcha" questions and raise the visibility of their network or newspaper -- perhaps historian Douglas Brinkley or retired U.S. Supreme Court Justice David Souter would be able to lead a more issues-focused discussion.
Access the segment at WGN's website; it's also embedded below.
A 1976 graduate of DePauw, Jeff McCall is a former journalist and serves as faculty adviser to student radio station WGRE. The professor, who authored Viewer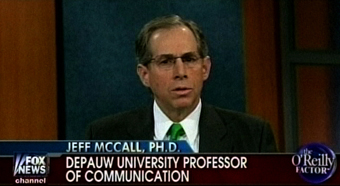 Discretion Advised: Taking Control of Mass Media Influences, has been cited by more than 125 media organizations, including a Christian Science Monitor story last Thursday. His most recent newspaper column examines the role of comedy programs in modern day presidential campaigns. On September 9 he discussed presidential polling with Wisconsin Public Radio. On August 30 he analyzed Donald Trump's media strategy for Wilmington, Delaware's WDEL, two days after being quoted in The Hill. McCall was also cited August 19 in a report on NPR's Marketwatch and in an August 1 Huffington Post essay.
Source: WGN Radio/Chicago
Back