Trump-Clinton Debate Could Be Among Most-Watched Events in TV History: Prof. Jeff McCall '76
September 20, 2016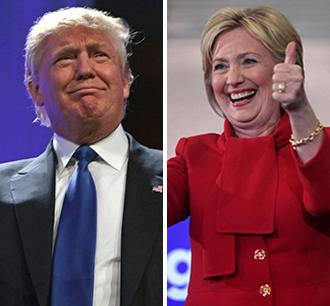 "The first presidential debate between Hillary Clinton and Donald Trump promises to be the most watched ever, with an audience that could exceed 100 million people, according to experts interviewed by The Hill," including DePauw University professor Jeffrey M. McCall. Joe Concha writes, "A debate with an audience that size would be something never seen before in U.S. politics and would be a figure close to what the Super Bowl gets. The figure would be even more remarkable in an era in which Americans have countless cable and streaming options."
"Viewers sense the potential for drama and the unpredictable," Dr. McCall tells the newspaper of Capitol Hill. Concha adds that McCall "thinks the size of the audience will surpass the record of 80 million who watched the 1980 contest between President Jimmy Carter and Ronald Reagan -- who like Trump entered politics with a background in entertainment. The Carter-Reagan showdown got a huge audience at the time when Americans had fewer alternatives on television, and it was the only time the two men debated."
The DePauw media studies professor states, "This first Trump-Clinton debate has been getting a lot of hype from pundits and talking heads who are suggesting this debate could be determinative in the campaign," he said. "I am not convinced it will be the major factor in the election outcome, but that's the narrative being fed out there."
You'll find the complete story -- "Trump-Clinton debate expected to shatter records" -- here.
The author of Viewer Discretion Advised: Taking Control of Mass Media Influences and a 1976 graduate of DePauw, Jeff McCall is a former journalist and serves as faculty adviser to student radio station WGRE.
He is regularly cited by major media outlets. On Saturday, he spent 20 minutes discussing media bias and campaign coverage on Chicago's WGN Radio. Last Thursday, we was quoted in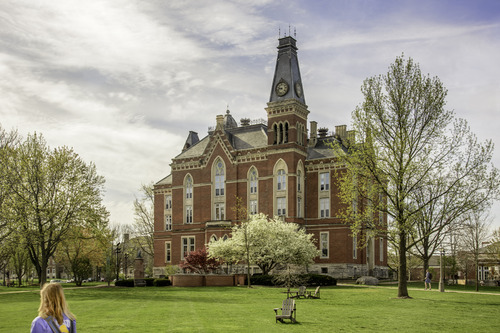 a Christian Science Monitor story. His most recent newspaper column examines the role of comedy programs in modern day presidential campaigns. On September 9 he discussed presidential polling with Wisconsin Public Radio. On August 30 he analyzed Donald Trump's media strategy for Wilmington, Delaware's WDEL, two days after being quoted in The Hill. McCall was also interviewed August 19 for a report on NPR's Marketwatch.
Source: The Hill
Back