Tim Solso '69 to Speak at Montana State University
September 22, 2016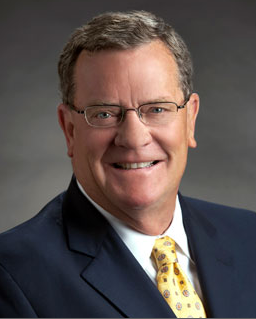 Theodore M. "Tim" Solso -- board director of General Motors, past chairman and chief executive officer of Cummins Inc. and 1969 graduate of DePauw University -- will deliver a speech on "Effective Business Leadership" at Montana State University on Tuesday, October 4. The lecture is part of the MSU Jake Jabs College of Business and Entrepreneurship's David Orser Executive Speakers Forum and is free and open to the public.
"In his presentation, Solso will discuss both the desired qualities in a leader as well as talk about five critical and practical principles for success based on 45 years of business experience," notes an announcement.
The recipient of many awards for his leadership and dedication to corporate responsibility, Solso also served as a director of Ball Corp., Ad Astra Rocket Company, Heritage Group Holdings, Muth Mirror Systems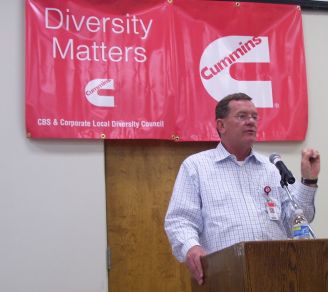 and serves on the Board of EARTH University. He is also a senior adviser to Greenbriar Equity Group, a New York-based private equity firm. He's a former member of DePauw's Board of Trustees.
Read more here.
A psychology major at DePauw, Tim Solso earned his M.B.A. from Harvard University. He served as chairman and CEO of Cummins for a dozen years (January 2000 to December 2011). Under Solso's leadership, Cummins experienced record growth; became a Fortune 250 company that designs, produces and sells diesel engines, power generation equipment and related components worldwide; and became a global product provider to more than 190 countries and territories. Under Solso's guidance, Cummins became one of America's leading businesses in China, India and Brazil. Solso's leadership led to a leadership role for Cummins in environmentally-friendly and efficient engines and his support of robust diversity in the workplace also sparked
progress among Cummins' customers and suppliers.
Among myriad honors and associations, Solso was named to Barron's list of the 30 Most Respected CEO's in 2010 and 2011 and was awarded the first biennial Mitch Daniels Leadership Prize and the International Executive of the Year award.
Tim Solso delivered the principal address to his alma mater's Class of 2011 and received an honorary doctoral degree at the University's 172nd annual commencement. A summary of his address, "What Will Be My Contribution?," including links to video and audio clips, can be found here. The speech is also embedded below.
Back