Groundswell Startup CEO Jenna Buehler '12 Featured on Magazine Cover
October 2, 2016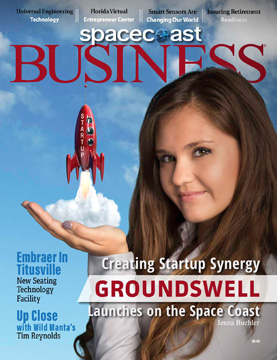 Jenna Buehler, CEO and co-founder of Groundswell Startup Incubator and 2012 graduate of DePauw University, is featured on the cover of the October 2016 edition of Brevard County, Florida's SpaceCoast Business magazine.
Of Groundswell, the publication notes, "Comprised of serial entrepreneurs who know how to build companies and tap into the southeast investment community, the nonprofit helps early-stage companies gain access to funding, resources and generate jobs."
Buehler -- who majored in English (writing) at DePauw and was an Information Technology Associate and Media Fellow -- states, "The investment community has been looking at the Space Coast as an untapped region for some time."
Felicia Solazzo writes, "In the early summer of 2015, Buehler and co-founders Mark Mohler and John Vecchio brought entrepreneurs together at events.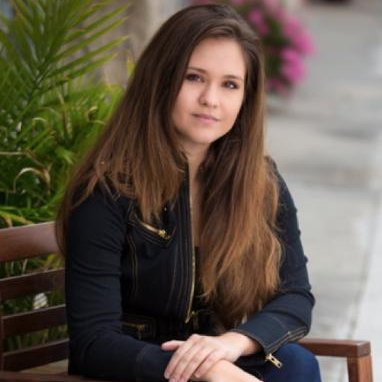 No suits and no ties were allowed at these events which drew talented artists and technologists together at Derek Gores Art Gallery each month. The result, Buehler said, was a very strategic campaign to 'bring brilliant and diverse minds together to collaborate, build companies and grow jobs.'"
A sidebar notes that "Buehler attended school in rural Indiana at DePauw University, known for its journalism program, and first visited the Space Coast on spring break during her junior year of college. A Midwest girl who had never seen the ocean before, fell in love with Florida. Upon graduation she got her first job in Miami at Knight Foundation, a private, non-profit foundation working to create informed and engaged communities. As fate would have it, she covered the startup scene."
She established Groundswell Startups in June of 2015.
Read more here.
Source: SpaceCoast Business
Back