Ken Owen '82 Previews Kaine-Pence Debate on Fox News Channel
October 1, 2016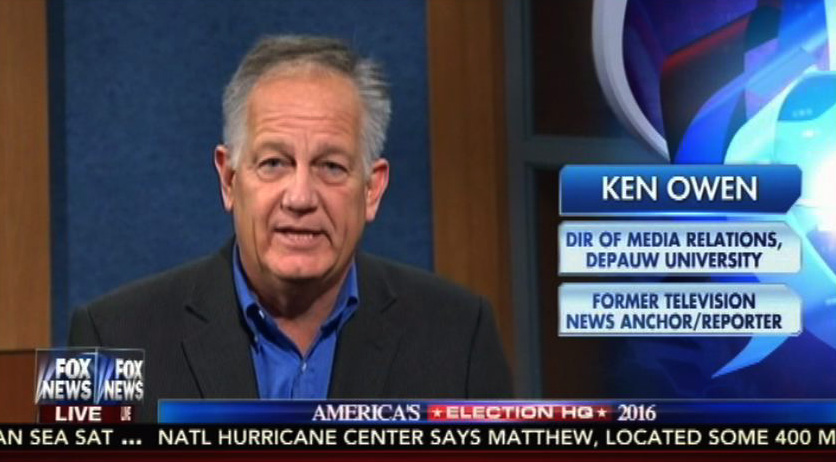 Calling Indiana Governor Mike Pence a "very disciplined and cautious communicator," Ken Owen, executive director of media relations at DePauw University predicts the Republican vice presidential nominee will be prepared for Tuesday's debate with Senator Tim Kaine. Owen, a 1982 graduate of the University and former journalist, moderated a 2012 gubernatorial debate with Gov. Pence. He appeared live this afternoon on Fox News Channel to preview the vice presidential session.
Owen told America's Election Headquarters that key for Pence will be to show he supports his running mate Donald Trump, but also establish that he's his own man.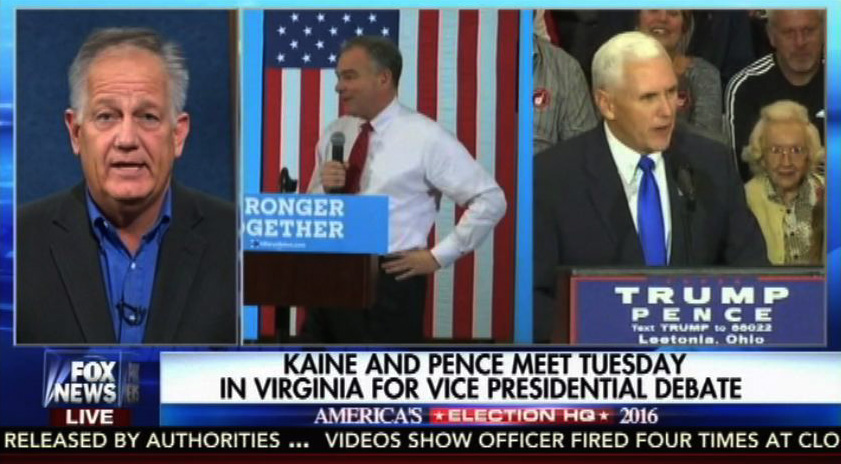 "If Mike Pence is going to have a good night on Tuesday, he's gonna emerge as somebody who talks a lot about his record in terms of economic development, job creation, lower taxes," Owen noted, while pointing out that Indiana's controversial Religious Freedom Restoration Act, which Pence supported, is almost certain to come up.
The segment is available here, and is also embedded below.
A communication major and Rector Scholar as an undergraduate, Owen is a former TV news anchor/reporter whose career included stints at W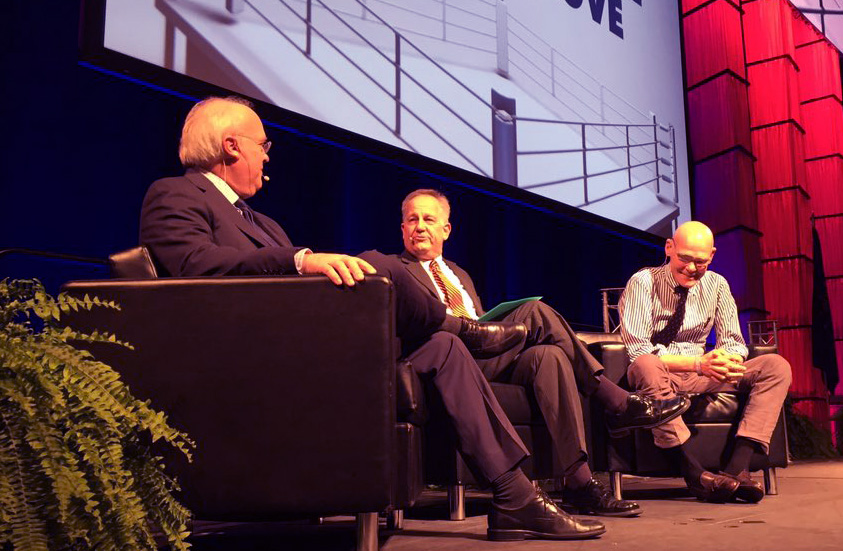 ISH and WRTV in Indianapolis before joining the DePauw administration in 2001. Along with his responsibilities to raise the University's external visibility, he coordinates the Timothy and Sharon Ubben Lecture Series and the annual Monon Bell telecast.
As noted, in 2012, he was called upon to moderate an Indiana gubernatorial debate. Last November, he led a conversation between James Carville and Karl Rove at the Indiana Chamber of Commerce's 26th Annual Awards Dinner in downtown Indianapolis, attended by 1,500 people (seen in photo at right). He's also moderated several programs for the O'Bannon Institute for Community Service.
Source: Fox News Channel
Back