Prof. Jeff McCall '76 Analyzes Clinton-Trump Debate for Chicago's WGN Radio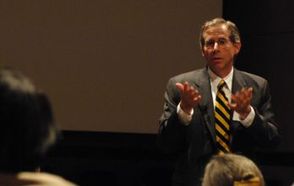 October 1, 2016
"I don't think Round One was a great event for democracy, when you get right down to it," Jeffrey M. McCall, professor of communication at DePauw University, says of Monday's debate between presidential contenders Hillary Clinton and Donald Trump. Appearing on Chicago's WGN Radio this morning, McCall stated, "There was a nasty tone, obviously, amongst the two candidates but I think the main thing is that we really never got into a genuine dialogue about the important topics that face the nation."
The professor added, "In some ways I looked at this as kind of playing 'small ball' ... And it just struck me that we probably weren't talking about the issues that are most important in helping us decide who should be president."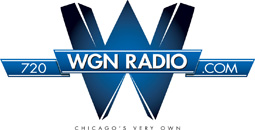 Dr. McCall spent about 25 minutes talking with host Matt Bubala about the first debate, and the challenges facing the two candidates as election day nears.
Access the complete segment at the station's website; it's also embedded below.
A 1976 graduate of DePauw, where he was a Rector Scholar, Jeff McCall earned a master's degree from the University of Illinois and a Ph.D.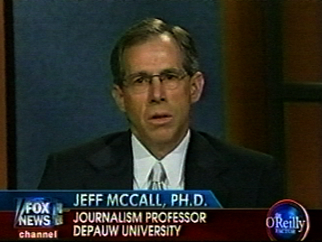 from the University of Missouri. A former journalist, he serves as faculty adviser to student radio station WGRE.
Regularly cited by major media outlets, McCall was quoted Tuesday in a post-debate article in The Hill which received worldwide distribution. On September 17, he spent 20 minutes discussing media bias and campaign coverage on WGN Radio and was quoted in a September 15 Christian Science Monitor story. His column on Banned Books Week was published in newspapers across the nation last weekend. The professor authored the book Viewer Discretion Advised: Taking Control of Mass Media Influences.
Source: WGN Radio/Chicago
Back