Hello World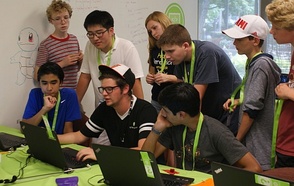 October 7, 2016
Founded in 1999 in a studio above a Silicon Valley garage, iD Tech has grown into one of the largest youth-focused technology programs in the world. Each summer, at iD Tech camps throughout the United States, tens-of-thousands of children and teenagers learn programming, robotics, game and web design, and filmmaking using the same tools as industry professionals.
Because of the reach of its summer camp program, iD Tech relies on a small army of skilled instructors -- predominantly, college students studying computer science. Applicants for these positions typically go through a competitive online process, but DePauw students have enjoyed a distinct advantage as of late.
They've skipped the online application entirely.
DePauw's relationship with iD Tech began a few years ago when one of the organization's regional managers connected some dots, Professor of Computer Science Gloria C. Townsend says. "One, the quality and effectiveness of DePauw students working for iD Tech was outstanding. And two, I had recommended a large number of the students that iD Tech hired."
The pipeline was formalized last year when iD Tech began sending recruiters directly to DePauw's computer science department. They spoke in classrooms, hosted an informational lunch and, finally, conducted one-on-one interviews with interested students. By the time they left campus, iD Tech had a new batch of camp instructors.
According to Townsend, DePauw's computer science program is also filling one of iD Tech's non-technical needs. While only 14-percent of computer science graduates nationally are women, DePauw's senior class is nearly 50-percent female.
"iD Tech wants to increase the percentage of women majoring in computer science, and they know that increasing the number of girls in its programs is key to reaching that goal," Townsend explains. "In traditionally male-dominated fields, little girls benefit from having female role models, and DePauw women are contributing dramatically to the changing landscape of computing."
Instructor Spotlights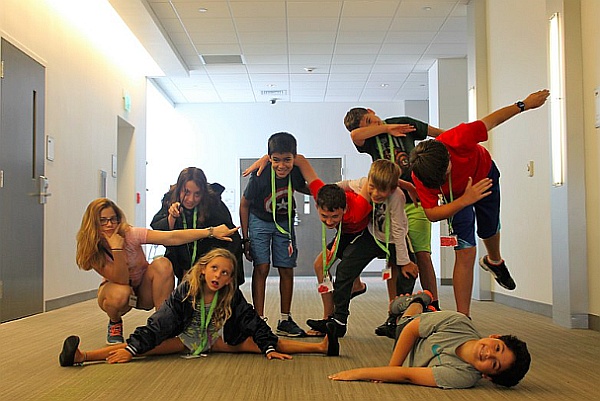 Natalia Fumero D'Fana '18
Taught: Game Design, Java Program: iD Tech Camp, University of Miami Home: Florida (orig. Cuba) Majors: Clarinet Performance, Computer Science Plans: Graduate school (Informatics), Software development for people with physical impairments
"The best part of iD Tech was the unconditional bond you create with the kids by the end of the week. Since you do everything with your class, your students begin to feel like you are their friend and they will defend you to the death as the best instructor."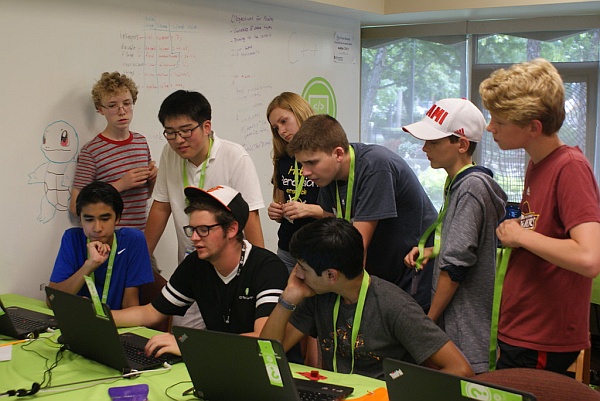 Michael Jennings '17
Taught: Java, C++ Program: iD Tech Camps, Case Western Reserve University Home: Ohio Major: Computer Science Plans: Front-end software development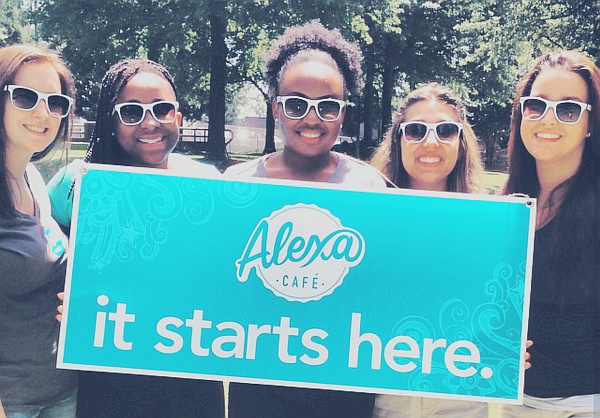 Justine Clark '18
Taught: Web Design, Java Programs: Alexa Café (for girls), Georgia Tech University & iD Tech Camps, Emory University Home: Florida (orig. Jamaica) Major: Computer Science PLans: Healthcare/IT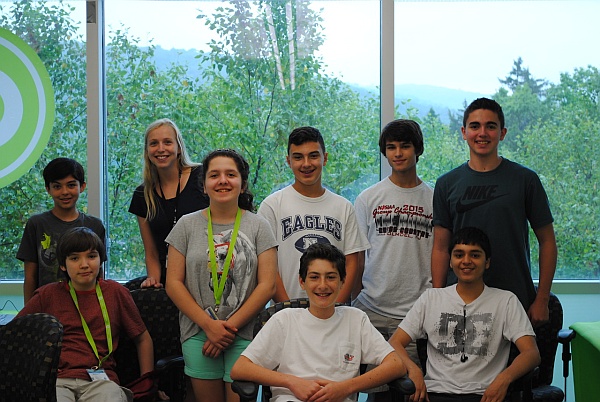 Elizabeth Graham '18
Taught: Java, C++, JavaScript Program: iD Tech Camps, Ramapo College Home: New Jersey Majors: Computer Science and Asian Studies Plans: Business/IT
"I was exposed to the world of video games, I had students who had started a Raspberry Pi club at their middle school and I worked with a guy who was really interested in machine learning. I learned so much from being there."

Back