Russian Pianist Kirill Gliadkovsky in Concert Thursday
October 7, 2016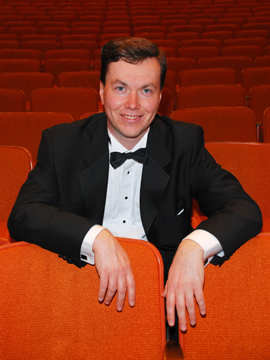 The DePauw University School of Music is honored to have the distinguished Russian-born pianist Kirill Gliadkovsky present a concert of solo works for its Faculty Select Series on Thursday, October 13, at 7:30 p.m. in the Green Center's Thompson Recital Hall.
Since making his first public appearance at the age of six, Gliadkovsky has toured extensively on three continents, performing piano and organ recitals and as a soloist with orchestras in Moscow's prestigious Bolshoi, Maliy and Rachmaninoff Halls, St. Petersburg Philharmonic's Glinka Hall, as well as in Italy, U.K., Poland, Mongolia, Canada, Japan and throughout the U.S.
The guest pianist, who was born in Moscow, attended the Tchaikovsky Conservatory, later receiving his master's and doctoral degrees from the University of Southern California.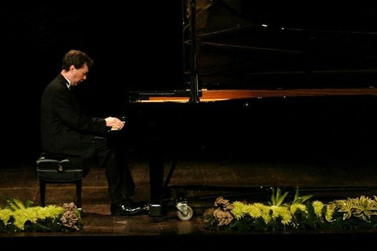 For his DePauw recital, Gliadkovsky has selected a program of personal favorites, including the Bach-Busoni Chaconne in D Minor, the popular Intermezzo in A Major, Op. 118 by Johannes Brahms, a Prelude and Fugue by Sergei Taneyev, and Modest Mussorgsky's famous "Pictures at an Exhibition."
"The intensity -- and a nicely honed musicality -- left the audience a bit stunned at times," Josef Woodward wrote in the Los Angeles Times of Gliadkovsky's performance at the Wengler Center for the Arts in Malibu. "But in this mostly romantic program, highlighted by Mussorgsky's 'Pictures at an Exhibition,' the 'more is more' approach was warranted, and the result was often enthralling. In its rigorous solo piano version, Mussorgsky's classic piece of 'picturesque' writing assumes an identity as a heroic tour de force."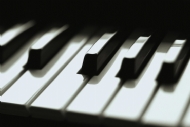 General admission to Thursday's concert is $10; tickets for seniors, youth and all students are free thanks to season sponsors Judson and Joyce Green. For more information or to make online purchases, visit music.depauw.edu. The venue's box office is also open beginning one hour prior to every performance at the Green Center, located at 605 S. College Avenue.
Back