Veteran Statesman Lee Hamilton '52 "Worried" About the "Aftermath of This Campaign Season"
October 12, 2016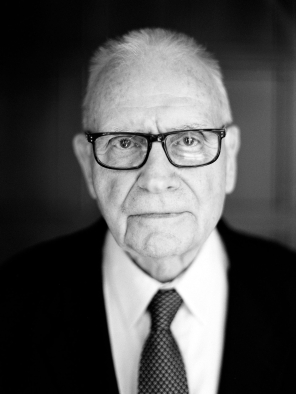 "This campaign year has been full of twists and turns," according to Lee H. Hamilton, the veteran statesman and 1952 DePauw University graduate. "We don't know what's going to happen tomorrow, let alone on Nov. 8. So talking about what comes afterward seems premature. But it's been on my mind a lot, because I'm worried."
In a column which is published in a number of American newspapers, Hamilton continues, "This is not about who wins the presidency. I'm concerned about the aftermath of this campaign season and how hard it's going to be for our next set of elected officials, from the president on down, to govern."
A Democrat who represented southern Indiana in the U.S. House of Representatives for 34 years, and later was a leader of the 9/11 Commission and Iraq Study Group, Hamilton observes, "The problem is, this election isn't providing us with a substantial policy debate.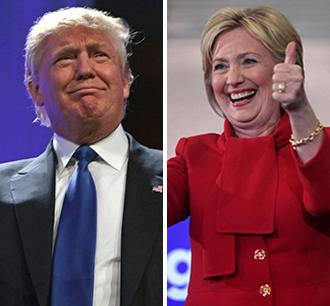 We've heard plenty about personality, vision and the alleged dirty dealing of people on the other side. Serious debate about policy approaches has been replaced by sound bites signifying ... well, not very much."
He adds, "Indeed, if anything characterizes this election, it's the politics of personal destruction. Demonizing the opponent has become the central concern of many campaigns, up and down the political ladder. This approach is toxic for democratic institutions and political culture. We have to be able to disagree in this country on matters of great import and controversy without tearing into and trying to destroy the opposition. We have always had -- and should have -- vigorous partisanship. But today, politicians prefer hunkering down with their fellow believers and party members and circling the wagons. This makes it very hard to get negotiations going, which is the only way to make the system work."
The column concludes, "It used to be that when a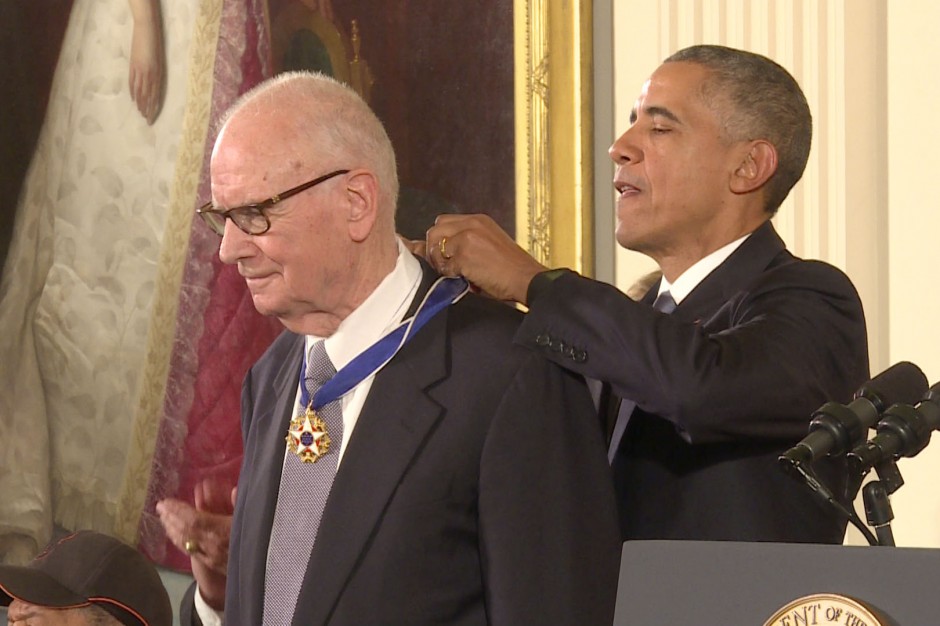 president came into office, a substantial majority of the American people gave him the benefit of the doubt, and with it an extended period in which to get things done. I don't believe that's going to happen after this election. And all Americans will be worse off as a result."
You'll find the complete essay in Nebraska's Omaha World-Herald.
A history major and basketball standout at DePauw, Hamilton received the Presidential Medal of Freedom from President Obama last year.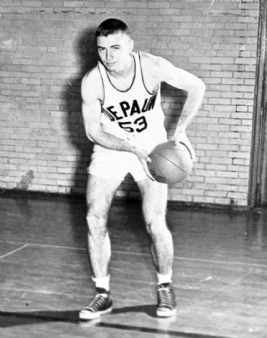 He was one of five individuals inducted last summer into the Capital One Academic All-America® Hall of Fame, as selected by the College Sports Information Directors of America (CoSIDA), and has also received the Churchill Award for Statesmanship, the Eisenhower Medal for exceptional leadership, the Distinguished Service Award from the U.S. Association of Former Members of Congress, and the Franklin and Eleanor Roosevelt Institute Freedom From Fear Award, among many other honors. He's also a member of the Indiana Basketball Hall of Fame and DePauw's Athletic Hall of Fame.
Congressman Hamilton has been a frequent visitor to DePauw over the years and was on campus March 3 to discuss the issues facing American and the world. He delivered an Ubben Lecture on March 15, 2011 as well as his alma mater's commencement addresses in 1971 and 1998.
Source: Omaha World-Herald
Back