Earnings of Graduates an Increasingly Important Factor in College Rankings, Writes James B. Stewart '73
October 21, 2016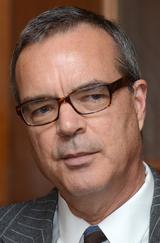 "Despite the hand-wringing of many in academia, who saw the immeasurable richness of a college education crassly reduced to a dollar sign, the data has wrought a sea change in the way students and families evaluate prospective colleges," writes James B. Stewart in the New York Times. The Pulitzer Prize-winning journalist and 1973 graduate of DePauw University points out, "Earnings data are finding their way into a proliferating number of mainstream college rankings, shifting the competitive landscape of American higher education in often surprising ways."
Stewart points out that as the number of college ranking instruments increases, many of the ranking methodologies are now factoring in how much graduates earn after college. As a result, some colleges that do well in some reports fare differently in others.
"The number of rankings is a good thing. Students and their parents certainly shouldn't rely on only one source," he writes.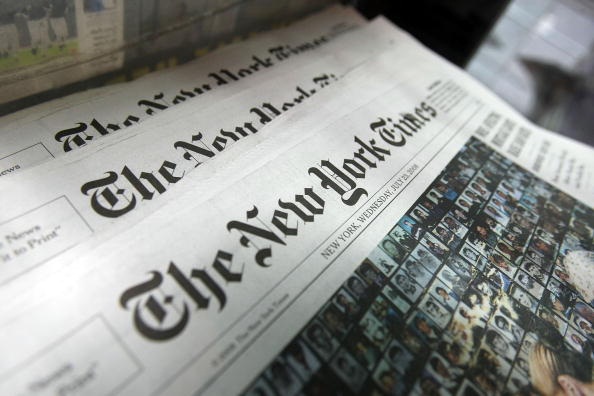 "To show how sensitive the results are to the criteria used in the rankings, I asked PayScale to rank schools based on earnings but also with relatively few majors in the high-paying science fields and whose graduates reported a high level of meaning in their work. That resulted in an entirely different list: The top five (in order) were Claremont McKenna in California, Georgetown, Wesleyan, Holy Cross and Oberlin. Liberal arts colleges -- whose leaders have been some of the most vocal critics of rankings -- generally fared much better using criteria that included job satisfaction. (I'm a graduate and trustee of DePauw University, a liberal arts college.)"
Access the column -- "How Much Graduates Earn Drives More College Rankings" -- at the Times' website. Jim Stewart also discussed this issue on CNBC; the segment is embedded below.
The author of the "Common Sense" column for the Business Day section of the New York Times and former editor of The DePauw, Stewart won the Pulitzer Prize for
Explanatory Journalism in 1988 for his articles in the Wall Street Journal about the 1987 dramatic upheaval in the stock market and insider trading. His books include Den of Thieves; DisneyWar: The Battle for the Magic Kingdom; Tangled Webs: How False Statements are Undermining America from Martha Stewart to Bernie Madoff; and Heart of a Soldier: A Story of Love, Heroism, and September 11th.
He recently told a symposium, "Two things have infused all of my work since going to DePauw. One is to take the depth of literature and try to apply that to nonfiction writing, and two, to try to expand our knowledge by asking questions, not regurgitating material that we already know. That's particularly relevant in the world of the Internet, where almost everything is regurgitated."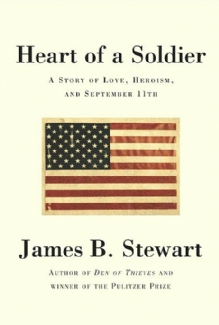 The former chair of DePauw's Board of Trustees, Jim Stewart received the 2011 Elliott V. Bell Award from the New York Financial Writers Association. He has also been honored with the Edgar Award, the George Polk Award and Gerald Loeb awards in 1987, 1988, and 2006.
Stewart received the Old Gold Goblet from DePauw in 2009. In May 2012, he addressed DePauw's annual commencement and was presented with DePauw's Bernard C. Kilgore '29 Medal for Distinguished Lifetime Achievement in Journalism. A summary of his remarks can be accessed here, or click below for video of his speech.
Source: New York Times
Back