Pulliam Prof. Miranda Spivack Examines "Pretty Exhausting" Presidential Campaign
October 28, 2016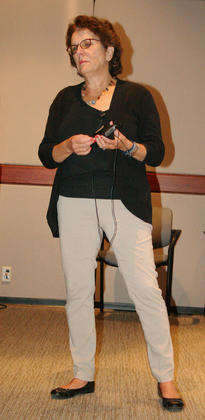 "In the midst of perhaps the most contentious presidential race in history, the national news media has dropped the ball, a visiting journalism professor said Tuesday night at the DePauw University Pulliam Center for Contemporary Media," begins a story in Greencastle's Banner-Graphic. "With the specter of the biggest media faux pas ever -- the infamous 'Dewey defeats Truman' Chicago Tribune headline -- displayed on the video screen behind her, award-winning former Washington Post journalist Miranda Spivack told a Greencastle League of Women Voters-sponsored gathering that the national media has failed to do its constitutionally protected job during the current election," reports Eric Bernsee.
Spivack told her audience, "With two weeks to go, I guess everybody's wishing it were over. It's been pretty exhausting."
The veteran journalist has been able to observe coverage of the Donald Trump-Hillary Clinton from a different perch. "As a consumer," Spivack said, "I've been really disappointed in my colleagues everywhere."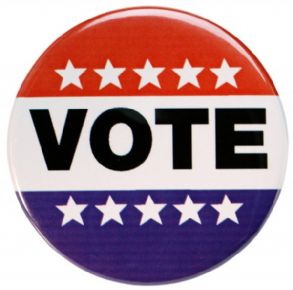 The Pulliam Professor says Trump has said "some things about elitism in the media" that resonate with the public, and that she sees as worthy of a closer look. "Not every Trump supporter is a misogynist racist," she added, but instead "can be somebody who feels left out. I think (elitism) is a real issue, and it has shown up in the coverage. Somehow, he's tapped into this world and it would behoove journalists to do so too."
Read the story at the newspaper's website.
Learn more about Professor Spivack here.
Back