See the AXS TV Promo for the 123rd Monon Bell Classic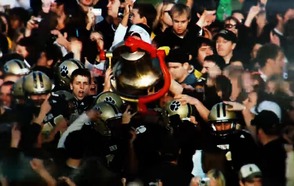 November 1, 2016
Monon Bell Tickets; Pre-Order a 2016 DVD
"Since 1890, the ultimate rivalry," states an AXS TV promotional announcement for next Saturday's national telecast of the 123rd Monon Bell Classic. The network released the 30-second spot today. It will air on the cable and satellite channel between now and game day, Saturday, November 12.
It will mark the 12th time AXS TV has televised the game in high definition. This year, for the first time, alumni will also be able to view the game via a live webcast.

Rich Cellini will return as the play-by-play announcer for the rivalry game, while legendary NFL player and broadcaster Paul Maguire will provide color commentary for the sixth consecutive year.
The promo is embedded below. Learn more about the telecast here.
Tickets for the game -- which will be played in Crawfordsville at Wabash's Hollett Little Giant Stadium -- are now on sale. Read more here; a link to the

online ticket form is here.
Once again, telecast parties will be held in more than 50 cities across the United States. Here's a list of the sites.
A commemorative, limited edition DVD of the 2016 Monon Bell Classic is available for pre-order at a discounted price before game day. Learn more here.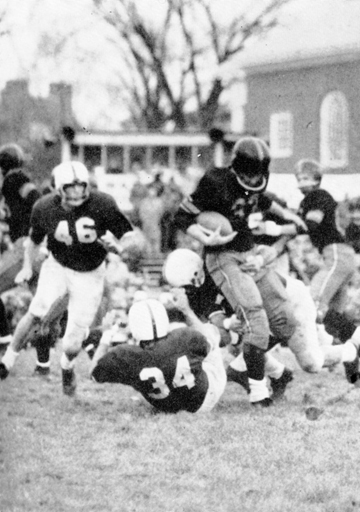 All 122 games to date are commemorated in video vignettes known as "Monon Memories." Created by Ken Owen '82, executive director of media relations at DePauw, the clips can be found here and on YouTube.
DePauw and Wabash first met on the gridiron in 1890. In 1932, a locomotive bell from the Chicago, Indianapolis and Louisville Railroad Company, also known as the Monon Line, was donated and became the winner's trophy each year. (at left: image from the 1916 game)
In the all-time series, Wabash holds a 60-53-9 lead. Since the Monon Bell entered the rivalry in 1932, Wabash leads, 41-37-6.
Back