Panel of Indiana Journalists to Deconstruct 2016 Election Next Thursday, Nov. 10
November 3, 2016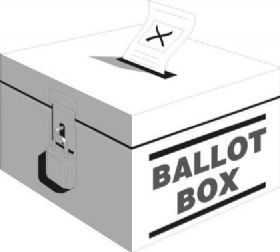 Are we there yet? What just happened?
In a historic election season that has seen some extraordinary twists and turns, a distinguished panel of Indiana journalists, convening at DePauw University's Watson Forum at 7:30 p.m. on Thursday, November 10 -- two days after Election Day 2016 -- will deconstruct national and local elections. They also will make predictions about the challenges facing the new administrations in Washington and Indiana in the first 100 days.
Former Washington Post reporter and editor Miranda Spivack, DePauw's Pulliam Distinguished Visiting Professor of Journalism, will be joined by a panel of four prominent Indiana journalists, as they assess what happened on Nov. 8 and explain the country's path going forward.
Panelists are:
Abdul Hakim-Shabazz, political blogger, attorney, and founder IndyPolitics.org;
Mary Beth Schneider, political blogger and former statehouse and political reporter for the Indianapolis Star;
Jim Shella, veteran political

reporter for WISH-TV in Indianapolis;
Tim Swarens, opinion editor/columnist, Indianapolis Star.
Watson Forum is located within DePauw's Eugene S. Pulliam Center for Contemporary Media, 609 S. Locust Street. The forum is free and open to the public.
For more information, contact Professor Spivack at mirandaspivack@depauw.edu or (301) 275-2092.
Back