"Fairness is a Skill," Prof. Jeff McCall '76 Tells TV's O'Reilly Factor
November 2, 2016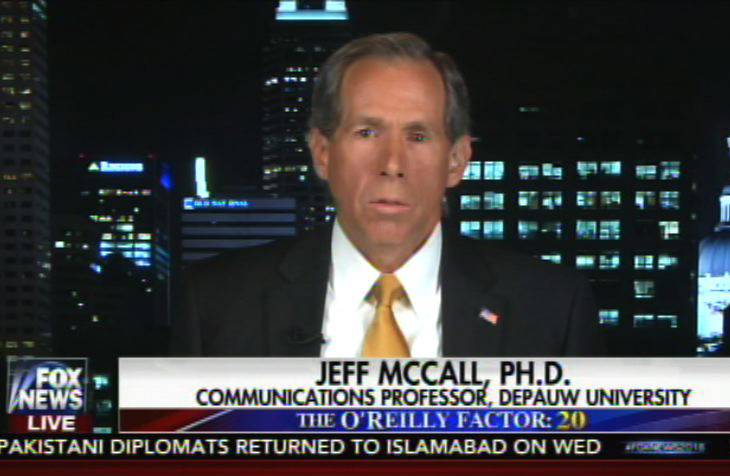 "One thing I think that's really important for us to keep in mind here is that fairness is a skill, and that it can be taught," Jeffrey M. McCall, professor of communication at DePauw University, said tonight on
Fox News Channel
's
O'Reilly Factor.
Dr. McCall, author of the book
Viewer Discretion Advised: Taking Control of Mass Media Influences
, appeared live on the national program, which reaches more than 3.3 million viewers each night, to discuss media coverage of the 2016 elections.
"One thing I talk about in my own classes is that however you feel particularly about a candidate or an issue or whatever attitude you have, you can still be fair and provide balance," McCall told host Bill O'Reilly.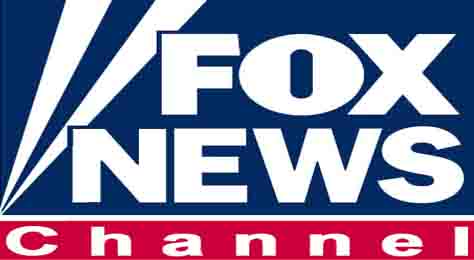 "I'm all about giving both candidates real scrutiny and a rough ride, but I think there needs to be balance," added the professor, who was making his 14th appearance on the show.
View the segment below.
A 1976 graduate of DePauw, where he was a Rector Scholar, Jeff McCall earned a master's degree from the University of Illinois and a Ph.D. from the University of Missouri. A former journalist, he serves as faculty adviser to student radio station WGRE.
Regularly called upon to analyze media issues, McCall discussed the notion of a Donald Trump television network with The Hill on October 26 and appeared on Chicago's WGN Radio four days earlier to discuss the three presidential debates and the communication challenges of the candidates.
Professor McCall will be one of the panelists participating in the Indianapolis Economic Update on November 8. Learn more here.
Source: Fox News Channel
Back