Lee Hamilton '52 Authors Congress, Presidents, and American Politics: Fifty Years of Writings and Reflections
November 4, 2016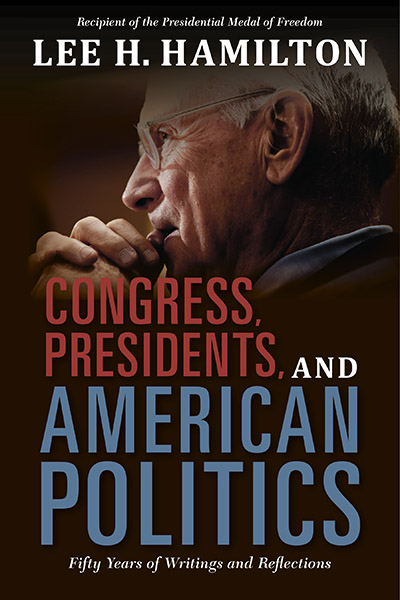 Lee Hamilton, a 1952 DePauw University graduate who served 34 years in the U.S. House of Representatives and was dubbed "Mr. Integrity" by Newsweek, is the author of Congress, Presidents, and American Politics: Fifty Years of Writings and Reflections. The book has been published by Indiana University Press.
"When Lee H. Hamilton joined Congress in 1965 as a U.S. Representative from southern Indiana, he began writing commentaries for his constituents describing his experiences, impressions, and developing views of what was right and wrong in American politics," notes a synopsis. "He continued to write regularly throughout his 34 years in office and up to the present. Lively and full of his distinctive insights, Hamilton's essays provide vivid accounts of national milestones over the past fifty years: from the protests of the Sixties, the Vietnam War, and the Great Society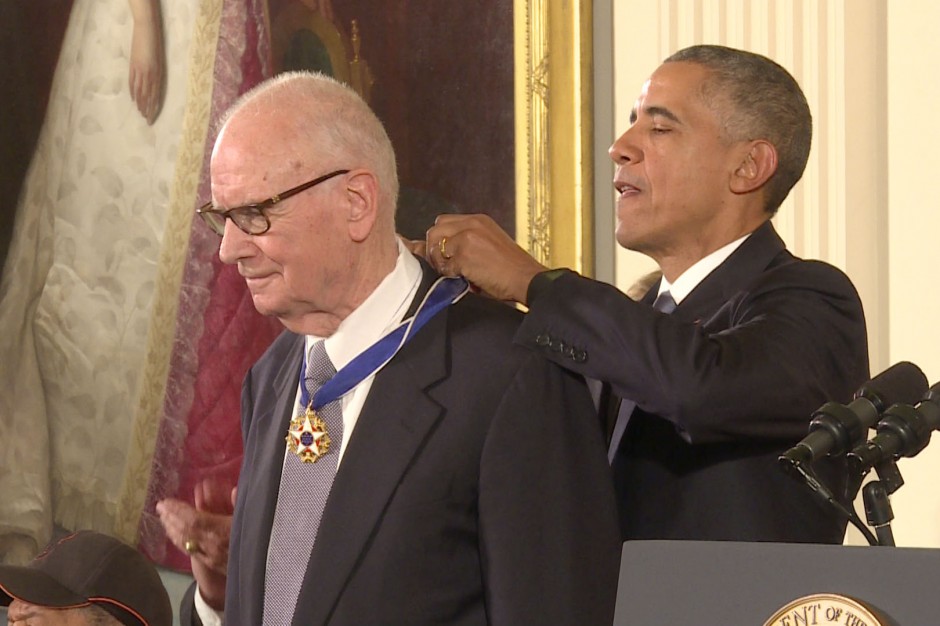 reforms, through the Watergate and Iran-Contra affairs, to the post-9/11 years as the vice chairman of the 9/11 commission. Hamilton offers frank and sometimes surprising reflections on Congress, the presidency, and presidential character from Lyndon Johnson to Barack Obama. He argues that there are valuable lessons to be learned from past years, when Congress worked better than it does now. Offering history, politics, and personal reflections all at once, this book will appeal to everyone interested in understanding America of the 20th and 21st centuries."
David Ignatius of the Washington Post opines, "This superb collection of Lee Hamilton's commentaries about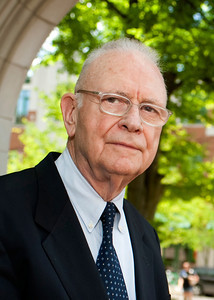 Washington reminds us why he was a great bipartisan leader for half a century: he understood politics, and he always put his country first. Here, readers can see how Hamilton kept his balance and good sense, from Vietnam to Watergate to Iraq. If you want an inside look at how the federal government really works, read this powerful book."
Learn more, and order the book, at the publisher's website.
Tomorrow (Saturday, November 5) at 2 p.m., Hamilton will sign copies of his new book at the Barnes & Noble store in Bloomington, Indiana, located at 2813 East 3rd Street.
Currently a Distinguished Scholar at Indiana University, Lee Hamilton was awarded the Presidential Medal of Freedom last year. His previous books include How Congress Works and Why You Should Care and Strengthening Congress.
Hamilton received the Presidential Medal of Freedom from President Obama last year. He was one of five individuals inducted last summer into the Capital One Academic All-America® Hall of Fame,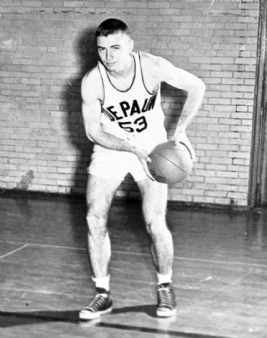 as selected by the College Sports Information Directors of America (CoSIDA), and has also received the Churchill Award for Statesmanship, the Eisenhower Medal for exceptional leadership, the Distinguished Service Award from the U.S. Association of Former Members of Congress, and the Franklin and Eleanor Roosevelt Institute Freedom From Fear Award, among many other honors. He's also a member of the Indiana Basketball Hall of Fame and DePauw's Athletic Hall of Fame.
A history major and basketball standout at DePauw, Congressman Hamilton has been a frequent visitor to his alma mater over the years and was on campus March 3 to discuss the issues facing American and the world. He delivered an Ubben Lecture on March 15, 2011 as well as his alma mater's commencement addresses in 1971 and 1998.
Back