Hometown Newspaper Notes "Outstanding" College Football Career of Jason Kirchhoff '17
November 10, 2016
For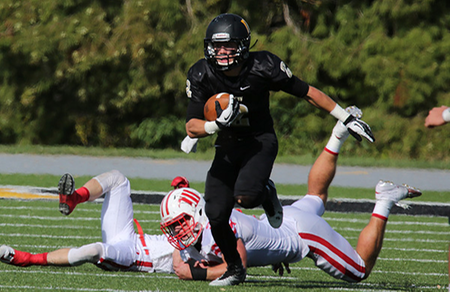 DePauw University senior Jason Kirchhoff, "Saturday marks the culmination of the playing career ... of (a) former local high school football hero," reports the Daily News of Greensburg, Indiana.
Eric Wohlford writes, "Kirchhoff, a record-setting running back while at North Decatur High School, will play his final game at DePauw when the Tigers travel to Wabash to play the 85th annual Monon Bell game. It is the 123rd time the schools have met overall."
Noting his "outstanding" career, the newspaper points out, "Kirchhoff has rushed for 1,749 yards on 323 carries, including 673 this season. The 5-foot, 10-inch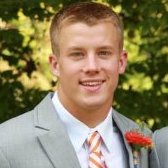 170-pound biology major ranks 10th on DePauw's career rushing list, and enters the Wabash game 53 yards shy of Matt King (2000-03), who stands ninth. Kirchhoff rushed for 77 yards and a touchdown in the Tigers' 50-17 win over Oberlin last week. Kirchhoff also has 2,946 all-purpose yards, 11th best in school annals. DePauw enters the Monon Bell game with a 7-2 record."
Access the item here
Information on tickets for Saturday's contest, which will be played in Crawfordsville and will air nationally on AXS TV and be available by video stream, cam be found here.
Per tradition, telecast parties will be held in more than 50 cities across the United States. Here's a list of the sites.

A commemorative, limited edition DVD of the 2016 Monon Bell Classic is available for pre-order at a discounted price before game day. Learn more here.
A new video version of The Ballad of the Monon Bell has been created for the 2016 game. You'll find it embedded below.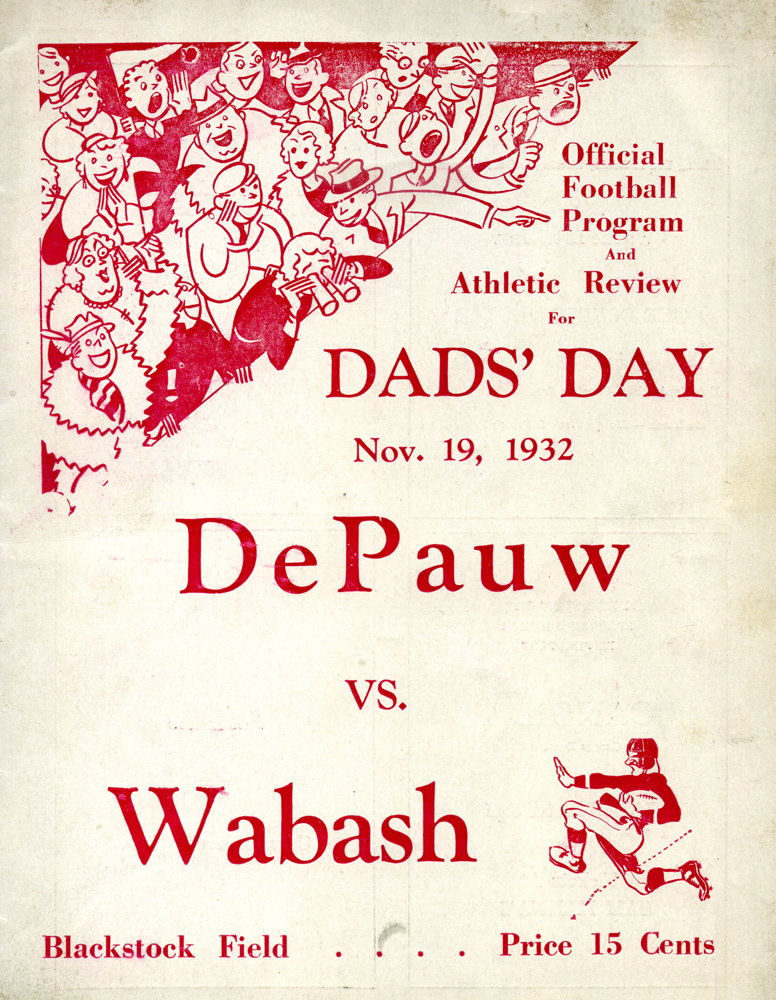 All 122 games to date are commemorated in video vignettes known as "Monon Memories." Created by Ken Owen '82, executive director of media relations at DePauw, the clips can be found here and on YouTube.
DePauw and Wabash first met on the gridiron in 1890. In 1932, a locomotive bell from the Chicago, Indianapolis and Louisville Railroad Company, also known as the Monon Line, was donated and became the winner's trophy each year. (at left: the cover of the 1932 game day program)
In the all-time series, Wabash holds a 60-53-9 lead. Since the Monon Bell entered the rivalry in 1932, Wabash leads, 41-37-6.
Source: Greensburg (Ind.) Daily News
Back