IndyStar Notes DePauw's 37-34 Monon Bell Triumph
November 13, 2016
"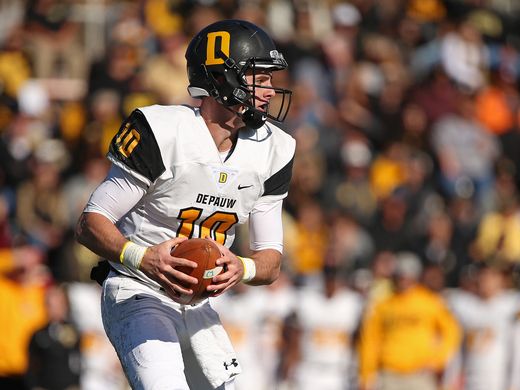 Matt Hunt led his team 80 yards downfield in 84 seconds to lift the Tigers to a 37-34 win in the last game of his career," reports the Indianapolis Star in a recap of the 123rd Monon Bell Classic, which DePauw University won over Wabash College, 37-34." (photo: Jenna Watson/Indianapolis Star)
The story by Jordan J Wilson appears in today's editions.
"'It's unbelievable,' Hunt said smiling, surrounded on all sides by Tigers fans who stormed the field in the aftermath. Most of them hugged him. A few of them kissed him. 'You see all these people out here, I can't -- I'm just so happy for these guys, for our team, for our school.'"
DePauw captured the prize of the rivalry -- which began in 1890 -- for the first time since 2008.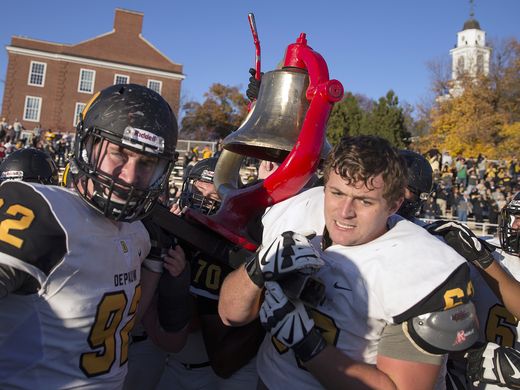 Hunt, a "Heritage Christian grad went 19-for-35 passing with 241 yards and two touchdowns. He scrambled and dashed with the ball for another 159 yards and three more touchdowns -- including a 50-yard bolt up the middle of the field that gave the Tigers a 30-27 lead with 4:48 lead remaining.'
Access the full article at IndyStar.com. DePauw's summary is available here.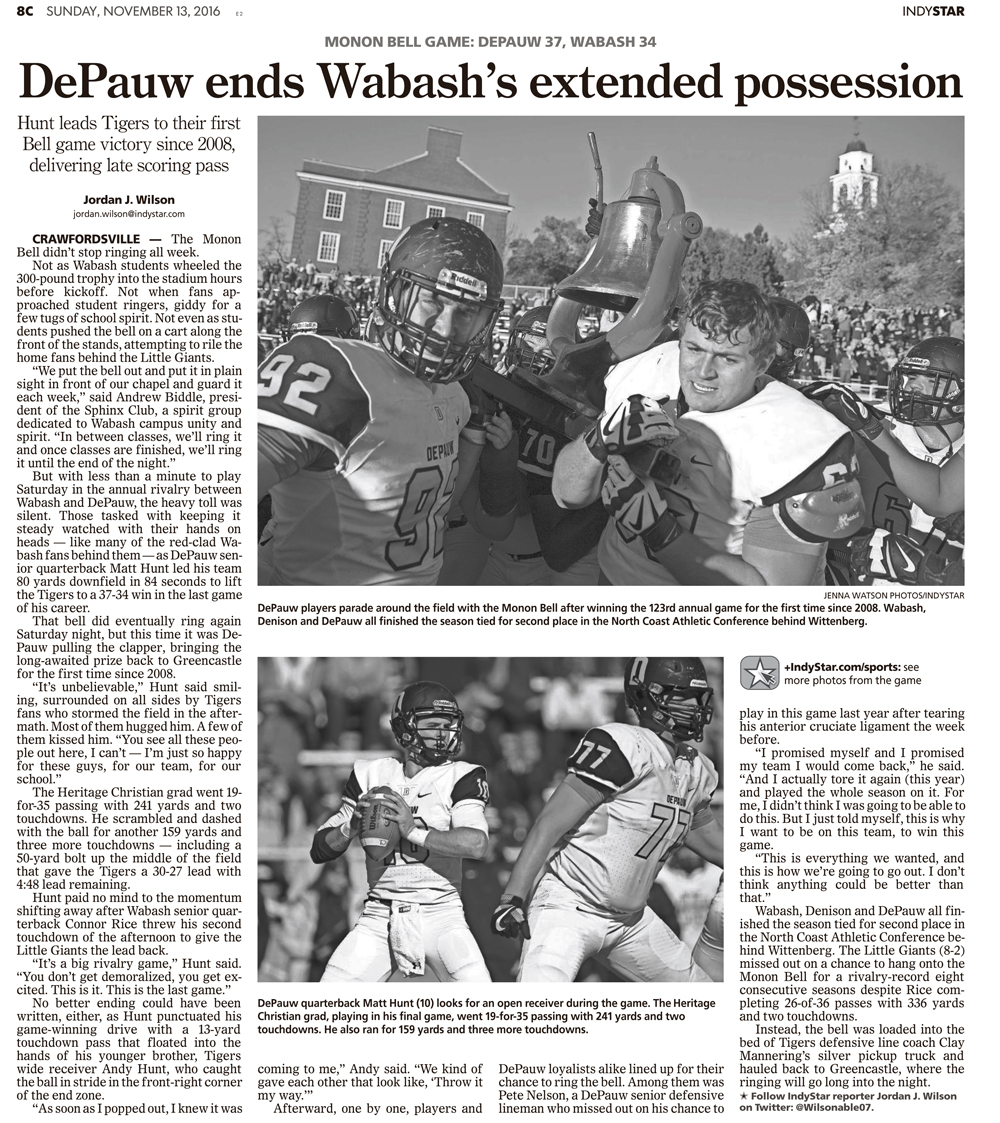 All TV stations in Indianapolis recapped the game. Highlights from two stations can be seen here:
Video highlights from AXS TV's telecast of yesterday's thrilling victory are embedded below.
Source: Indianapolis Star
Back