Steve Hollar '89 Cited as Newspaper Marks 30th Anniversary of Hoosiers
November 14, 2016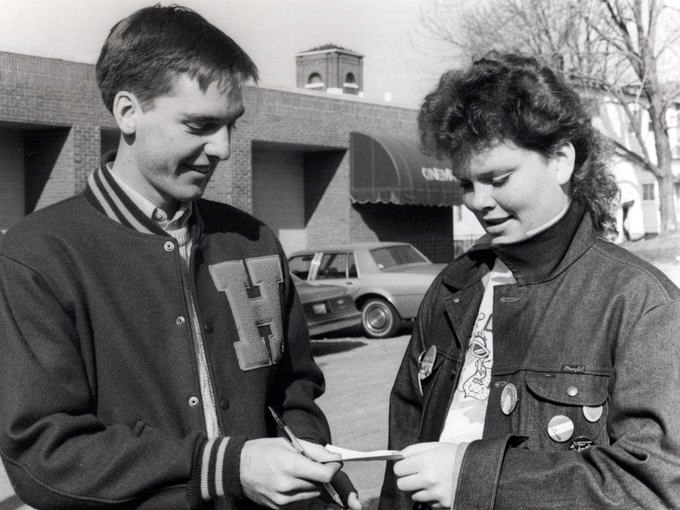 "The greatest sports movie ever (some say), Hoosiers, turns 30 today," reports Indiana's Evansville Courier & Press. In a piece that offers "5 things you might not know" about the movie, an accompanying photo gallery includes a shot of Steve Hollar, a 1989 DePauw graduate, signing an autograph for Lisa Stacy at the movie's 1986 premiere at Greencastle's Ashley Square Cinemas.
The newspaper points out, "USA Today readers named Hoosiers the best sports movie of all time. In a 2008 poll, the American Film Institute ranked it the fourth greatest sports movie. Ahead of it: Raging Bull, Rocky, and The Pride of the Yankees."
Read more at the newspaper's website.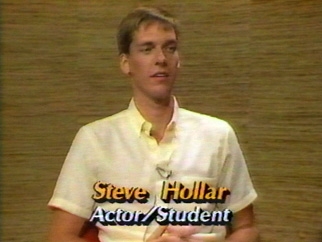 Hollar, who majored in communication and was a member of DePauw's men's basketball team, played "Rade" in the film. He earned $17,000 for his roleand went on to become a dentist in Warsaw, Indiana, where he still practices today.
Hollar was featured on Indianapolis CBS affiliate WISH in 1986 and Chicago's WLS-TV a year later. Learn more in this summary.
Source: Evansville Courier & Press
Back