Food Management: New Hoover Dining Hall "Brings People Together"
November 22, 2016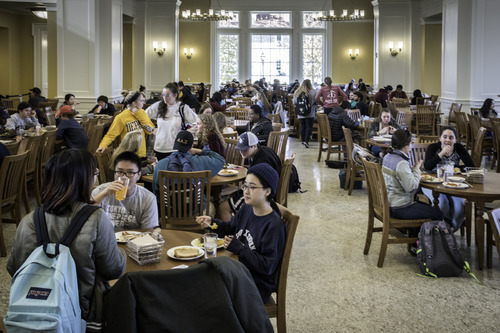 "A liberal arts education isn't just achieved in the classroom or the library. It also happens inside dorm rooms, at student centers -- and yes, inside the dining hall," begins a Food Management article. "That's the driving force behind Hoover Hall, the new 48,000-square-foot, $32 million dining facility that opened on DePauw University's campus in late October."
Marygrace Taylor writes, "Meeting new people, sharing ideas and fostering diversity all serve to help paint a broader, more thoughtful picture of the world for college students. But campus dining halls aren't always designed to encourage those types of interactions."
John Hecko is general manager for Bon Appetit, which provides food service for the University. He tells the publication, "DePauw is like other small liberal arts schools -- we have a lot of students from different backgrounds that tend to self-segregate. A large, communal dining space helps bring people together."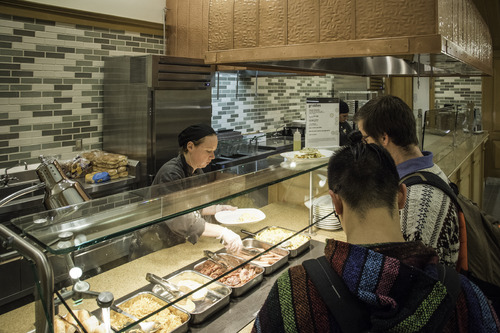 Hecko adds, "In the climate we live in today, Hoover Hall has certainly brought the feel of community back to this university."
Access the complete article -- "College's new dining hall a place to eat -- and meet: How DePauw University's newly opened Hoover Hall is bringing people together, one meal at a time" -- here.
The $32 million project, which took 29 months to complete, was dedicated last month over Old Gold Weekend. The lead gift came from R. David and Suzanne A. Hoover, both 1967 graduates of DePauw.
Source: Food Management
Back