DePauw's Prindle Institute for Ethics Receives Grant for Diversity and Inclusion
December 1, 2016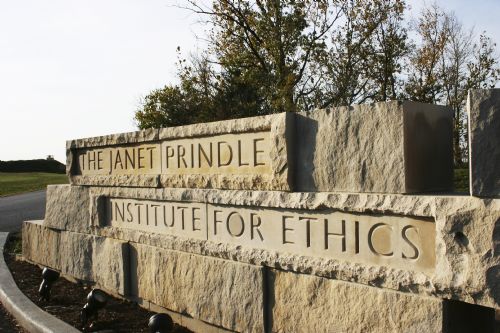 DePauw University's Janet Prindle Institute for Ethics has been awarded a $10,000 grant from the American Philosophical Association (APA) to kickstart The Inclusive Summer High School Institute in Philosophy (ISHIP).
Andrea Sullivan-Clarke (pictured below left), an assistant professor of philosophy and postdoctoral scholar, will lead and direct the program with assistance from Andrew Cullison, who directs the Prindle Institute, and the rest of his team.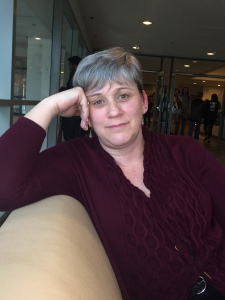 The Inclusive Summer High School Institute for Philosophy is a weeklong summer enrichment program designed for high school juniors from historically underrepresented groups in philosophy. The primary goal of ISHIP is to introduce high school students to philosophy through texts, skills-based presentations, speakers, and ethics bowl participation. In addition, ISHIP encourages attendees to consider future study in the field of philosophy by demonstrating how the skills of philosophy can enrich their college experience.
ISHIP has the potential to transform the discipline of philosophy by creating more space in the field for individuals whose voices have been previously underrepresented, while also inviting students to identify the ways in which philosophy could positively contribute to their academic goals and beyond.
The grant is part of the APA's diversity and inclusion initiative. The APA board of officers committed $20,000 for 2016–17 to support one or two programs aiming to increase the presence and participation of women, racial and ethnic minorities, LGBTQ people, people with disabilities, people of low socioeconomic status, and other underrepresented groups in philosophy. Out of 19 applications, the board chose the ISHIP program as one of the two initiatives to fund.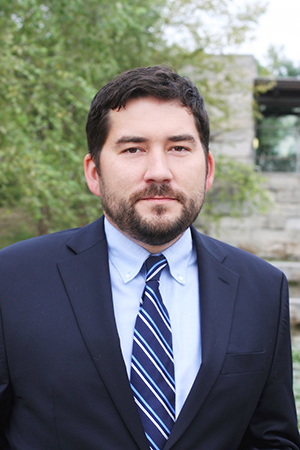 Dr. Sullivan-Clarke is a Native American Philosophy professor who joined DePauw University's philosophy department in Fall 2016 as a Consortium for Faculty Diversity Postdoctoral Fellow. She has previously taught courses in Women and Philosophy, Critical Thinking, and the Introduction to Philosophy at Pacific Lutheran University, Green River College, and Seattle University. Her research focuses on the philosophy of science, particularly the social dimension of knowledge creation.
Dr. Cullison, a 2001 DePauw graduate, is Phyllis W. Nicholas Director of the University's Prindle Institute for Ethics. A double major in philosophy and English (writing) as an undergraduate, Andy Cullison was a member of DePauw's first Ethics Bowl team. He returned to DePauw in the summer of 2014 after serving as associate professor of philosophy at State University of New York at Fredonia.
Back