DePauw's Freshman Retention Rate is Among Nation's Best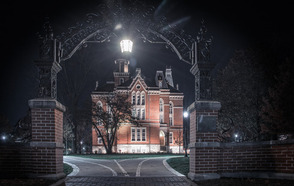 December 11, 2016
A Chronicle of Higher Education analysis ranks DePauw University #13 for freshman retention rate in 2014 among private, nonprofit colleges and universities in the United States located in towns.
DePauw and St. Olaf College, which is #12, both retained 92.7% of their first-year classes; Williams College was #1 with 97.8%. The median for 184 institutions located in towns was 73.1%.
DePauw is the top Indiana college on the list. Wabash College ranks #19 with an 89.2% retention rate. The publication compiled the report using U.S. Department of Education data.

Visit the Chronicle online by clicking here.
Back