Bicentennial Bison, Decorated by DePauw Art Students, Unveiled at Community Celebration
December 12, 2016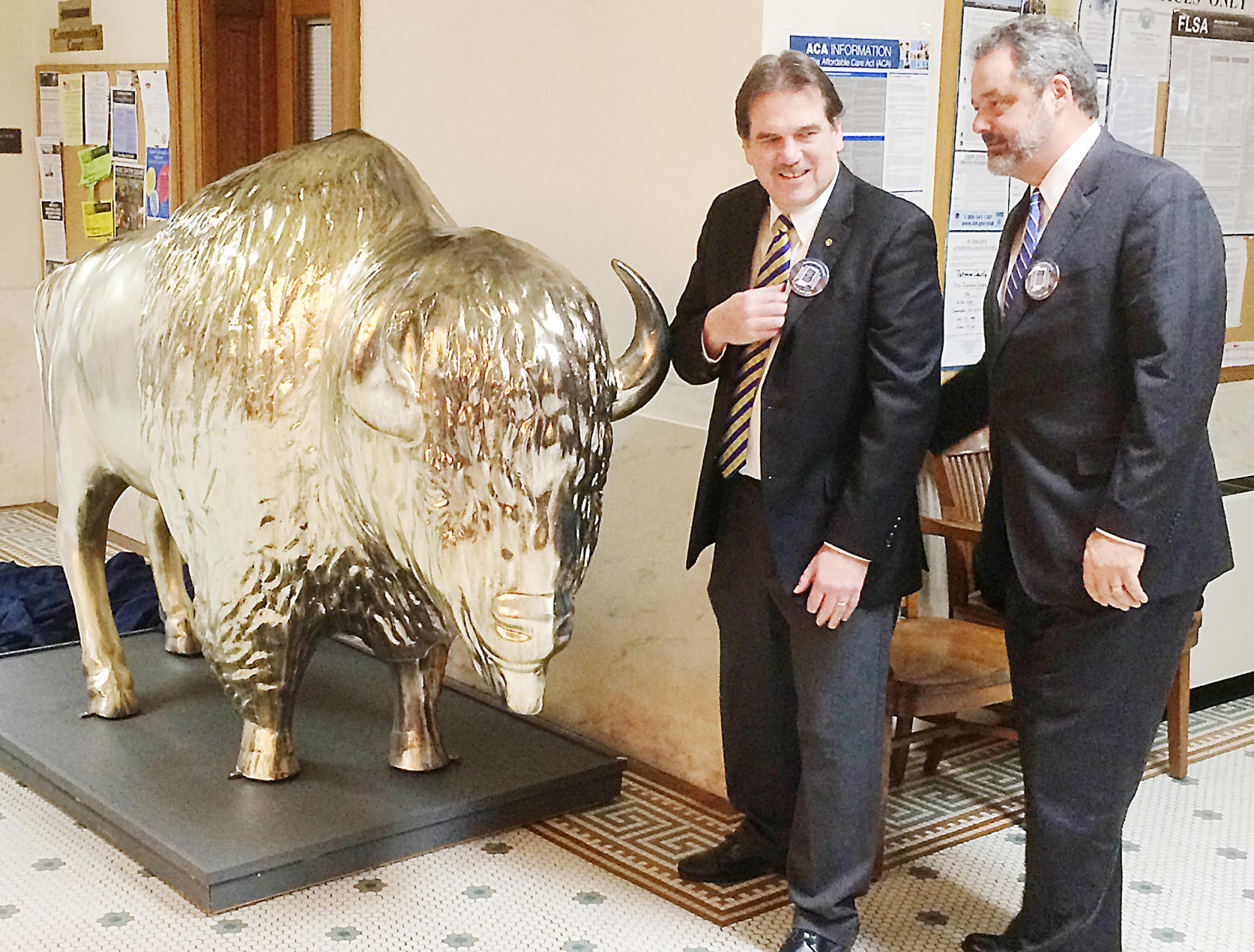 A community-wide event yesterday at the Putnam County Courthouse to mark Indiana's bicentennial included the unveiling of a bison by DePauw University President Mark McCoy and Greencastle Mayor Bill Dory, notes today's Banner-Graphic.
Access photos from the event at the newspaper's website.
The 200-pound, five-foot tall and eight-foot long fiberglass bison, contributed by the Duke Energy Foundation, was recently delivered to the art department at DePauw to be painted and prepared for public view. It was determined that instead of painting the piece, it would be chromed.
"By chroming the life-sized bison, the theory is, it will constantly change point of view by reflecting the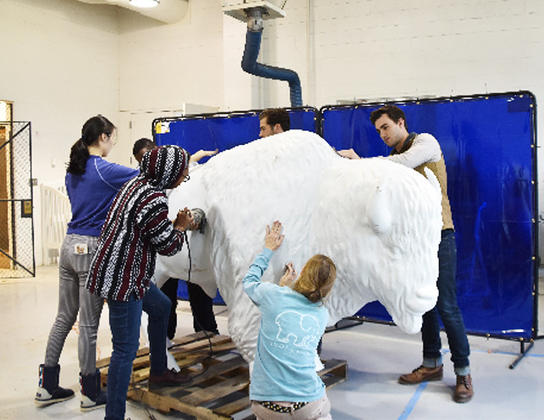 surrounding environment as the mirrored surface reflects back the person looking at it," as the paper noted. "
It is Art Professor Lori Miles who has taken the bicentennial bison project by the horns, enlisting students such as Jordan Horton, Kyle Bartos, Dylan Hart, Alec Minielly and Shuqi Li to help sand the statue to make it ready for the chroming process."
The public art project is a partnership with the Indiana Bicentennial Commission. "The legacy project aims to engage Hoosiers in Indiana's bicentennial and to have colorful bison displayed in each of Indiana's 92 counties."
Back