'Pens to Pictures' Project of Filmmaker & Prof. Chinonye Chukwu '07 is Featured
December 23, 2016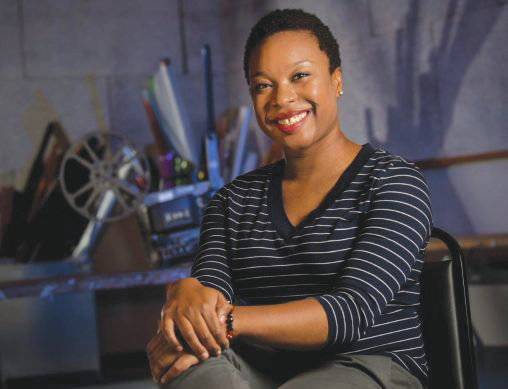 "Women as survivors of heroin addiction, sexual abuse and rejection by society. These movie topics may not be anything new -- but the screenwriters are," reports Ohio's Xenia Gazette. "They are incarcerated women at the Dayton Correctional Institution, and their films will soon come to life thanks to a pioneering Wright State University-supported project. The 'Pens to Pictures' project was launched and orchestrated by writer and director Chinonye Chukwu, assistant professor of motion pictures at Wright State. The five films are women-centered, with many of them portraying women discovering themselves."
Professor Chukwu, a 2007 graduate of DePauw University, says, "Each woman wrote a script, and they are delicious. Their stories are some of the best stories I have ever read. I don't think people in society in general have really heard the voices of those who are incarcerated. We don't humanize them. We don't even think about them."
The piece adds, "After earning her bachelor's degree in English from DePauw University in Greencastle, Indiana, Chukwu interned on Chronic Town, a 2008 feature film about a lonely, sharp-witted cab driver in Fairbanks who gets committed to a mental institution. Chukwu then received her master's degree in film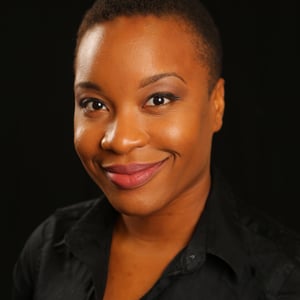 and media arts at Temple University in Philadelphia. During that time, she found herself teaching third graders at a local school. 'It changed my life. It made me realize that I'm living for more than just myself,' she said. 'Ever since then, I've been teaching. I look at teaching as a form of activism.'"
Access the complete article here.
Born in Nigeria and raised in Alaska, Chukwu was a 2009 recipient of the Princess Grace Award. Her debut feature film, AlaskaLand, was screened at the Chicago International Film Festival and the New York African Festival at Lincoln Center. Her short film, The Dance Lesson, was a regional finalist for the 2010 Academy of Motion Picture Arts and Sciences Student Academy Awards. Her A Long Walk is an adaptation of a short story by Samuel Autman, assistant professor of English at DePauw. Read more in this summary.
Source: Xenia (Oh.) Gazette
Back